7 Best Witch Anime You Must Watch In a Lifetime
Sometimes, fantasies could shape your imaginations about interesting, yet mysterious creatures. Your anime fantasies could get you scrolling through the pages on the Nacters, a blog committed to painstakingly researching the world of anime. And just like fairy tales, witches anime are fond of that.
Though the word "witch" strikes a disturbing picture of a wrinkled old hag, seeking to cause good or harm as the case may be. However, it is quite difficult to confidently tag cute little girls, riding gleefully on brooms, as witches.
However, witch anime may explain better, as they have successfully created a different impression about those characters and their world. Check below for the best anime that could keep you nestled to your screens.
Burn The Witch
Burn The Witch is a fantasy tale of good witches who strive in all their capacity to protect mankind from magical monster invasions. The makers of the blockbuster anime Bleach have done a great job here. It's a classical representation of the expression, 'white witches' and their characters.
The story is laid in Reverse London; a place laden with disasters bedeviling non-magical people, who are oblivious of neither the mystic beasts troubling them nor the existence and attempts of the savior-witches to impede these terrors. The story is uncovered as two witches, Noel and Ninny, who work as cohorts in the Wing Band to destroy the monsters – even with different intentions.
Kiki's Delivery Service
Kiki's Delivery Service is a must-watch, as it entertains with a fascinating story for a wide range of anime lovers. In 1989, it took the screens in Japan, topping the charts as one of the most-watched and high-grossing movies.
Kiki, a 13-year-old cutie, is charged to go out into the world according to tradition and sharpen her skills as a witch. As she settles down in a small town by herself, she establishes a delivery service for baked items to the residents. She eventually discovers that her constant touch and communication with the residents contaminate her purity and unfortunately, her magic power. What did she do next?
Izetta: The Last Witch
This movie gives warfare vibes, as it seeks to combine warfare and witchcraft to clinch victory. Izetta, the white-dressed witch, escapes from prison in the middle of a heated war in her country. She is the last witch within the terrain. A little while after her escape, she rescues the incarcerated princess (who was) captured in the middle of the war. Now, she has one more task: to win the war and claim victory from the assailants with her witchcraft prowess.
Wandering Witch: The Journey of Elaina
Elaina, a young witch gets rejected for apprenticeship because of her outstanding magical powers. You may not see another thriller than this. After passing her sorcery exams at 14, she gets rejected when she is traditionally expected to take cover under a powerful witch. However, she meets the 'StarDust Witch', who trains and equips her for the journey ahead. After claiming the 'Ashen Witch' title, she travels around the world, while giving viewers a chance to enjoy her exciting adventure in a good-bad world.
Maria; The Virgin Witch
The story is adorned with some captivating moments that preach worthy life experiences. It is centered on Maria, one of the most powerful witches, during the Hundred Years' War period in France. She seeks to make peace between two warring nations by using her witchcraft capacity to manipulate the opposing forces.
As she gets it done successfully, she receives appreciation merits from several villagers, notwithstanding the hostility of the church — which does not align with her mystic powers and tags her a heretic.
Black Clover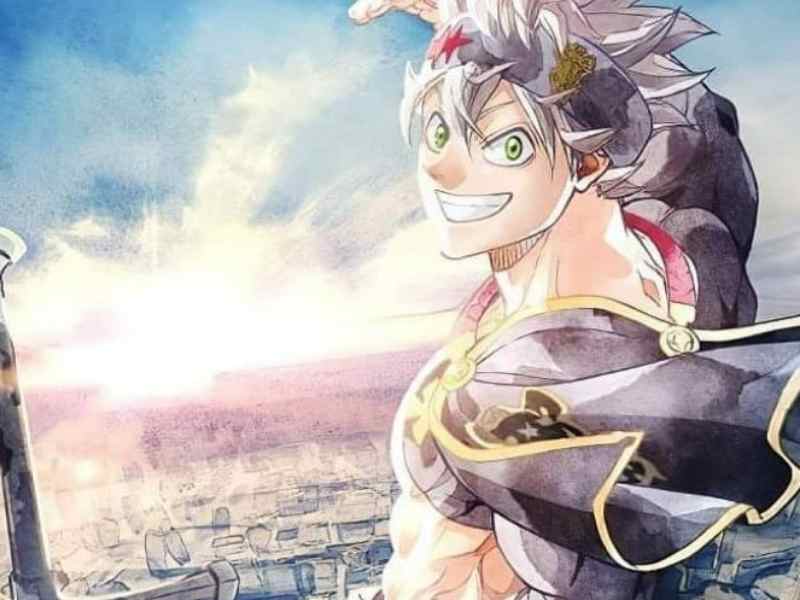 Black Clover is perfectly balanced with an intriguing four-season stint. It combines a fascinating storyline and fantasy animation with unique character abilities. Additionally, it provides some comic content that could make you gleeful.
The story rounds Asta and Yuno, two orphans with unique expressions. Yuno is adorned with exceptional magical powers, while Asta grows up powerless. However, even in this state, Asta's heart is keen on becoming Wizard King, so he focuses on developing his physical strength, thanks to a black grimoire.
This blockbuster would pioneer an upcoming movie in Japan in a few moments to come.
Yamada-Kun and the Seven Witches
I will not leave you without sharing a romantic and love-inspiring wonder movie that would melt your hearts and emotions so beautifully.
Ryuu Yamada, a cute student in Suzaku high school, falls down the top of the stairs with Urara Shiraishi. In the process, they switch their bodies and blaze ahead for a supernatural fun trip. This movie ticks the box for lovers of romance anime, as it offers a refreshing plot for the mixture of witchcraft and love. You should see this.
Wrapping Up
Not many sets of movies can beat these blockbusters listed above. Seeing these movies will guarantee you an exciting experience; as you will interpret those creatures with pointy hats and broomsticks, swarming around smoky cauldrons and casting hilarious spells. You can also see this post to fill your thirst for some anime thrillers.