Will Loki Returns in Thor 4? -Fan Poster of Love and Thunder
A poster from a fan account has gone viral recently, and it shows "Loki returns in Thor 4" through the door of Multiverse with Saturn in the background.
A new fan poster for Thor: 
Love & Thunder posted recently on the social media site Instagram shows what it might look like if Tom Hiddleston, aka Loki returns to life in the upcoming movie through multiple reality theory.
The fan poster was made by an Instagram account named- Agtdesign, and they imagined what the Thor sequel poster might look like if Loki was in it, this started a lot of speculations.
In the poster we can see, Loki returns in Thor 4 by walking through a Timedoor onto a different planet that resembles the one Thor is seen meditating on in trailers; in the background, there is also a planet that resembles Saturn. 
(Insert the image)
Who is Loki, and what are his powers?
According to Marvel, Loki Odinson can be introduced as the adopted prince of Asgard but is also the rightful heir of Jotunheim. He has a lust drive for power, and to achieve control, he brings havoc to Asgard and Earth. He is the adopted brother of Thor, the God of Thunder.
So, this was all about reel Loki; let's talk about the comic Loki. He is painted a bit eviller in comic books, and his original name is Loki Laufeyson. He was rescued from his home by Odin, Jotunheim, and later became a prince of Asgard.
How will Loki returns in Thor 4?
Although not a single person has hinted towards Loki returns in Thor 4, the Marvel team is quite good at maintaining secrets, and they do not like to spoil the ending or small surprises in the upcoming movie.
The cast has been wholly shushed about whatever new and old actors that might appear in Thor Love & Thunder, but they are bringing back some MCU characters, even the character of Gorr the God Butcher was a surprise.
Natalie Portman is returning as Jane Foster after the second movie Thor: The Dark World in 2013, she is returning as Mighty Thor, but that was expected. She appeared for the promotion of Thor 4 before holding Thor's hammer, and then the trailer again confirmed that she would play Mighty Thor and wield Mjolnir.
Valkyrie, played by Tessa Thompson, is another Thor character returning in the movie, and she is still witty. Besides her jokes, she also seems to have a significant part in the outcomes of Thor: Love & Thunder.
Then there is Thor's loyal Korg, whose voice is provided by the movie director, Taika Waititi.
But the most exciting new introduction is of Gorr the God Butcher, played by Christian Bale. Gorr has a vendetta to fulfil and some Gods to kill, and he has his reasons for going after the gods and slaying them eventually.
The teaser and the trailer have not given the slightest hint about Loki, although they have given an insight about the film. It looks like Marvel is playing hard to get again. 
Tom Hiddleston- Loki's history in Marvel?
Tom Hiddleston was first seen in the MCU Universe more than a decade ago; that's when the first Thor movie was released. He plays the role of Thor's brother, God of Mischief, who is one of the most loved villains of Hollywood.
The exciting feature of Loki's power is he can disguise himself as different people, which is how he has faked his death multiple times before.
Loki was again seen in both the sequels of Thor; not only that, and he became a prominent nemesis of the Avengers in Avengers: Age of Ultron. After that, he was again seen in both the sequels of Avengers. In Avengers: Endgame, we saw the first variant of 'Loki' during the heist in New York by Antman and Captain America.
All his past appearances, which were all significant, made a path for him to get an individual series. Being a villain by character, his role in Thor and Avenger series has been negative, but in Endgame, he sacrificed himself to Thanos while trying to save Asgardians; Thor mourned his death every time, fake or real. 
The popularity of Tom Hiddleston amongst his fans made it all possible for him, he is loved for playing Loki, and indeed he did justice to the role.
Even if writers are not able to plan for Loki returns in Thor 4, it is not the end of Tom Hiddleston's role in Marvel. The Loki series released previously has become a big hit for Disney and Marvel, and the fans adored it immensely. Even though he is a villain character, it still has received a lot of admiration.
The series ended on a cliff-hanger, which means that Marvel is planning the return of Loki sometime soon. Season 2 is quite anticipated and has to answer a lot of mysteries bubbling up in the minds of fans currently. But this doesn't mean he cannot show up in Thor Love & Thunder.
Thor Love & Thunder is to release on- 8th July 2022, in cinemas across the globe.
Conclusion of Loki Returns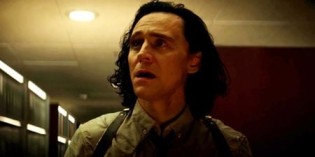 Loki has been a constant part of all three Thor films. Why should the fourth one be any different?
Loki being the brother of the lead, Thor has a lot of emotional connection to the storyline. Knowing that Loki is dead according to the MCU phase 4 makes it a bit unrealistic for fans to expect the return of Loki. But as the most recently released Doctor Strange 2 movie has taught the fans the idea of the Multiverse being real, Loki might come back as a variant.
Although the reunion of brothers might bring a lot of hooting from the audience, it might not be in the best interest of Natalie Portman's Mighty Thor. It could divert the storyline and shift the focus from the newly introduced hero to Loki.
Thor Love & Thunder already has a lot of exciting and new characters as well. The moviemakers might want to keep things as they are and not bring Loki to Thor.