Marvel Already Green Goblin's Replacement: Ned Leeds from No Way Home
"Peter. You're struggling to have everything you want while the world tries to make you choose." – Green Goblin.
Since the start, Green Goblin has been one of the most popular supervillains in the Spider-Man Series. Willem Dafoe has always been the Green Goblin, and his acting for the part has been mesmerizing. Willem Dafoe Green Goblin was highly praised when the Spider-Man No Way Home trailer announced the supervillains returning.
However, in future projects, we won't be seeing Willem Dafoe as Green Goblin but someone else. And No Way Home already set up Ned Leed's role for the replacement of Norman Osborn as Green Goblin.
Ned Leed studies with Peter Parker at Midtown School of Science and Technology, the best friend of Peter who knows everything about him, along with his life as Spider-Man. During many adventures of Peter Parker, aka Spider-Man, Ned assists Peter in all the ways he can.
Ned Leed, along with Peter Parker, was gone for five years because of Thanos Snap. He came back when the Avengers got all the stones back, and Hulk snapped again.
In Jacob Balton's Spider-Man series, Ned Leed was the first to know about Spider-Man's identity and showcase the strong friendship between Ned and Peter as he helps him in almost all of his mission.
In Spider-Man No Way Home, Ned and MJ worked with Peter Parker to secure the spell and supervillains in the multiverse. In the premiere, he used Doctor Strange's sling ring to open doors from one place to another.
One of the common qualities of Spider-Man storylines is that the villains are always close to the superhero in one way or the other. And in the No Way Home movie, when Ned finds out about Harry Osborn from Tobey Maguire, he says, "Dude, I got Doctor Strange magic. And I promise to you; I won't turn into a supervillain and try to kill you." And maybe the dialogue was added in a teasing manner.
Marvel Comic's Origin: Ned Leed's Hobgoblin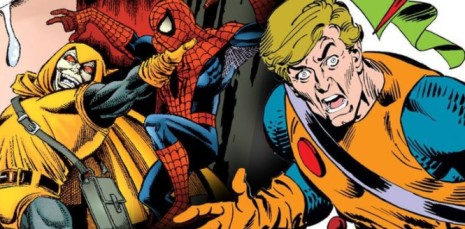 In the Marvel comics, Ned Leed was given the main part and introduced initially as an antagonist in Peter Parker's life. In comics, he got an opportunity to work in the Daily Bugle and started flirting with a girl named Betty Brant, who was a crush of Peter Parker. Ned Leed married Betty, and after the marriage, he became the replacement of Green Goblin, Hobgoblin.
If Marvel Studios were to change the Green Goblin, Ned Leed would have the highest possibility to be the replacement. As in the comics, he found Norman Osborn's leftover weapons after his death and used them against Spider-Man, becoming another villain of Spider-Man, Hobgoblin.
MCU's Green Goblin Impossible in No Way Home
The strategy to bring Willem Dafoe as Green Goblin in the Spider-Man No Way Home tells that MCU doesn't figure out its version of Green Goblin. And Green Goblin actor Willem Dafoe is so loved by viewers who became difficult for MCU to bring another Green Goblin.
In the No Way Home, it was hinted that Norman Osborn might not be in the future projects, as Doc Ock mentions about him to Holland, and he had never heard of the name before. Willem Dafoe, Green Goblin, confirms later that the universe they've entered doesn't ever have Oscorp Organisation.
In the end, Peter Parker cures Green Goblin and his personality as Norman Osborn comes back. So in future projects, if MCU were to show Green Goblin and Spider-Man together, they had to cast another character, like Hobgoblin, Ned Leed from the comics.
Ned Leed's Magical Background can make Hobgoblin Stronger.
In the movie Spider-Man No Way Home, Ned Leed's grandmother told him about the magical background he had in his family. Because of this, he could use Doctor Strange's sling ring to open various portals.
It was a surprising element about Ned that he has the ability to perform magic. Ned, a quick learner, learns various magic tricks by observing Doctor Strange.
In the comics, once or twice Ned was seen using some magic tricks to make him a powerful rival. The MCU might take some ideas from the comics, and in future projects, Ned's villain character will be shown.
Jacob Batalon Insists on taking Hobgoblin Role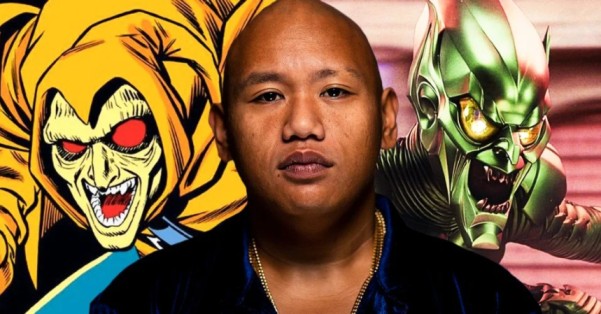 The new role of Ned Leed's Hobgoblin can be an exciting twist for the marvel fans, unaware of the comics' storyline. The audience adores Jacob Batalon as Ned Leed, the best friend of Peter Parker. And MCU deciding to make him a villain can be a dangerous move which can either make the fans love or hate the role.
Some reports suggest that Jacob Batalon is interested in playing the role of a villain in MCU's future projects. And if it does get real, and Jacob shares his interest with Kevin Fiege, Marvel Boss, it can come true; we might see Ned Leed as Hobgoblin, in place of Green Goblin, fighting with Spider-Man.