MCU: Doctor Strange 2 Release Date And Why Casting Tilda Swinton As The Ancient One Was A Mistake
Released in 2016, Scott Derrickson's Doctor Strange was a blockbuster at the box office. The film did exceptionally well and was appreciated all over the world. However, the makers received some serious criticism for Whitewashing in the cast of the movie. Shortly after the confirmation of Doctor Strange 2 release date among others, Kevin Feige, the President of Marvel Studios spoke about this controversy to Men's Health while doing a cover story on Shang-Chi and the Legends of the Ten Rings.
After the confirmation of Doctor Strange 2 Release Date, Kevin Feige talks about the casting mistake of Doctor Strange
In his conversation with Men's Health, Kevin Feige the president of Marvel Studios admitted that casting Tilda Swinton as The Ancient One in Doctor Strange was a mistake.When Marvel Studios cast Tilda Swinton, a white woman as The Ancient One, which is a historical Asian male character, resulted in the studio facing serious backlash for whitewashing the cast.
Later, the director of the movie, Scott Derrickson tried to apologise and explain why they cast Tilda as the Ancient One and their intention behind it. While talking to The Daily Beast, Scott said that at that time it felt like he was going to contribute to the stereotype existing for so many decades. He also revealed that initially, he decided to make the character female and when he imagined the character being played by an Asian woman he thought it will look very typical.
Marvel Studios issued an official statement after being accused of Whitewashing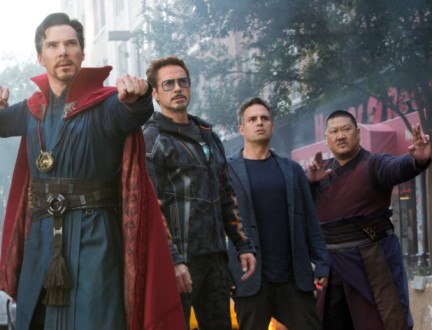 After being accused of whitewashing the cast, Marvel Studios released a statement saying that from the beginning, Marvel is known for having diversity in its casting as well as source material and it doesn't hesitate to abandon stereotypes to bring outstanding concepts and movies.
They also added that The Ancient One isn't just a title given to one particular character, it's more of a sobriquet passed down with time and in Doctor Strange the incarnation is Celtic. It also said that the studio is very proud to have an exceptionally talented actor like Tilda to play the role of The Ancient one along with the rest of the rich diverse cast.
Tilda Swinton's take on the accusations regarding casting
Further, the Ancient One actress, Tilda Swinton herself added that the casting decision was an attempt at preventing the objectionable racial stereotyping. They wanted to avoid the whole old, wise-looking Asian man sitting on the top of some mountain. They made this decision to avoid all those stereotypes but it backfired badly.
Even after so many years, this decision is still looked upon. However, the makers have admitted that at that time they failed to manage the situation properly but now they will surely handle such situations adequately.
Kevin revealed at that time they felt they were doing something different, they were being smart by not following the cliché routine of old, wise, Asian man and cast a White woman. But it turned out to be a wake-up call that made them realise there is a way to both not come out as cliché and cast an Asian actor.
While acknowledging the previous mistakes, he believes that these mistakes are the path to a better future and their priorities will be respectful, promising representations and adaptation of characters.
Doctor Strange 2 release date and all updates to this day
The sequel of Doctor Strange (2016), Doctor Strange in the Multiverse of Madness is all set to hit the big screen and take the fans on a rollercoaster ride into the Multiverse. The movie is scheduled to be released in theatres on 25th March 2020.
The cast includes Benedict Cumberbatch reprising his role as Doctor Strange with Rachel McAdams reprising her role as Dr Christine Palmer aka Strange's love interest. The movie will also feature Elizabeth Olsen's Scarlet Witch and many more.
Doctor Strange in the Multiverse of Madness is going to be the first horror theme-based film in the MCU. The movie will feature Doctor Strange continuing his research on the time stone but will be deterred by an old friend turned enemy which will result in Strange unleashing shocking evil.
Also, Elizabeth Olson's Scarlet Witch is determined to find her sons even if that means ripping the whole multiverse apart which will lead to an uproar and wreckage everywhere. With her newfound powers, she's going to be a force to be reckoned with.
Not only it is a sequel to Doctor Strange, but it will also link up with many other movies and shows including WandaVision, Loki, and Spiderman: No way home. Doctor Strange in the Multiverse of Madness will officially introduce the Multiverse into Marvel Cinematic Universe.
We can't wait to get on this journey of the Multiverse and discover how Doctor Strange in the Multiverse of Madness connects with the stories of other characters. Moreover, Will Strange be able to manage all of this on his own? Tell us what you think in the comment section.