My Clueless First Friend Season 2: Renewal Status + Release Date Predictions
My Clueless First Friend Season 2 when will it happen?
Everyone loves a good slice of life as it feels wholesome and has memorable characters and plotlines.
One such slice of life was privy as part of the Spring 2023 slate when the anime adaption of Taku Kawamura s' manga series, My Clueless First Friend, hit the small screens.
The story follows fifth-grader Akane Nishimura, who has a withdrawn goth-like personality and, as a result, is called Grim Reaper or "Shinigami" by everyone in her class.
She is often the target of bullying and, due to her gloomy appearance, remains isolated from everyone.
However, her friendless life takes a twist when a transfer student named Taiyou Takada joins the school and obliviously befriends her.
Takada possesses the ability to draw out the gothic personality from Akane and thus begins an unusual friendship that blossoms into fun summer together.
My Clueless First Friend Season One was well received as fans enjoyed the comedic and heartfelt dynamics of Akane and Taiyou.
After the conclusion of season one, fans were wondering if there will be a second installment or not.
To find the answer, keep scrolling as we bring you all the latest news and updates on My Clueless First Friend Season 2.
My Clueless First Friend is rated 7.5/10 and ranked #1582 with 51k members on MyAnimeList
WHAT IS THE MY CLUELESS FIRST FRIEND SEASON 2 RELEASE DATE?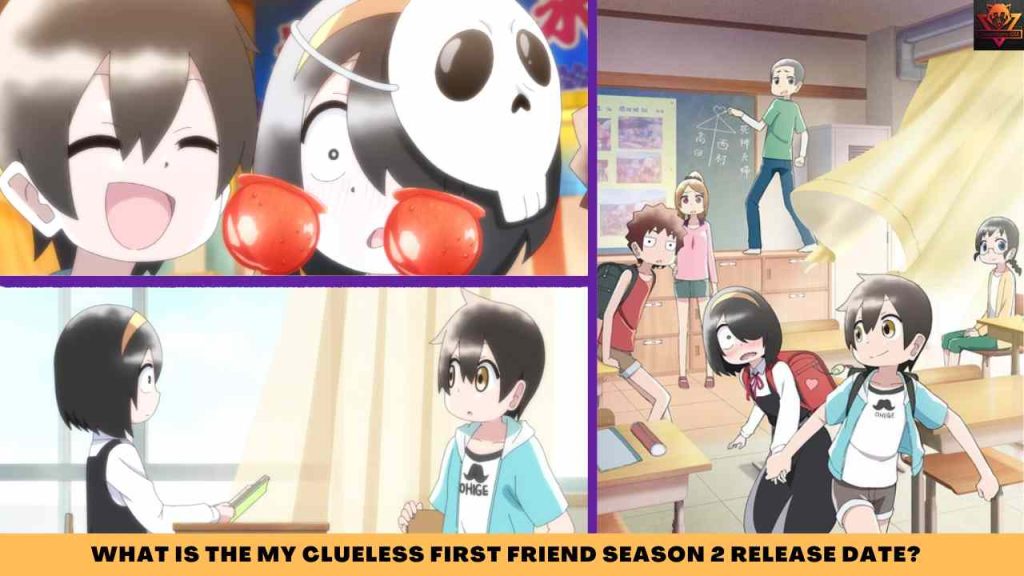 My Clueless First Friend Season One aired from 9th April 2023 to 2nd July 2023 for 13 episodes.
As of writing, there is no update from studio Signpost on the renewal of My Clueless First Friend Season 2.
| | |
| --- | --- |
| SEASON | RELEASE DATE |
| My Clueless First Friend Season 1 | 9th April 2023 |
| My Clueless First Friend Season 2 | Yet to be Announced |
Production Studios consider various financial and commercial metrics before announcing a renewal.
As mentioned earlier, My Clueless First Friend Season One was a relative success however, it was not one of the top-rated comedy series of Spring 2023.
Nevertheless, My Clueless First Friend keeps the fans intrigued and interested throughout its run, further evidenced by its IMDB user episode ratings.
| | |
| --- | --- |
| EPISODE | RATING |
| My Clueless First Friend 1 | 7.4 |
| My Clueless First Friend 2 | 7.6 |
| My Clueless First Friend 3 | 7.8 |
| My Clueless First Friend 4 | 8.1 |
| My Clueless First Friend 5 | 7.5 |
| My Clueless First Friend 6 | 7.6 |
| My Clueless First Friend 7 | 8.0 |
| My Clueless First Friend 8 | 7.9 |
| My Clueless First Friend 9 | 7.8 |
| My Clueless First Friend 10 | 7.7 |
| My Clueless First Friend 11 | 7.9 |
| My Clueless First Friend 12 | 7.8 |
| My Clueless First Friend 13 | 7.6 |
Source: IMDB
While the reviews and ratings are in favor, a crucial factor for renewal will be the availability of studio and source material.
Signpost is not one of the big studios, and with that comes limited staff, dates, and production capacity.
Currently, the studio has not listed any new projects for 2023; however, it has produced sequels with Kingdom and The Morose Mononokean.
Furthermore, there is sufficient source material for creators to produce My Clueless First Friend Season 2.
All in All, fuelled by its immense popularity, there is a good chance that My Clueless First Friend Season 2 will happen.
Assuming production begins by the end of this year, we can expect My Clueless First Friend Season 2 Trailer and My Clueless First Friend Season 2 release date by Spring 2024.
JIJOU WO SHIRANAI TENKOUSEI GA GUIGUI KURU MANGA CATCHUP
Jijou wo Shiranai Tenkousei ga Guigui Kuru manga is written and illustrated by Taku Kawamura.
It began serialization in Square Enix's shōnen manga magazine Monthly Gangan Joker on 22nd May 2018.
The manga has been collected into 14 volumes, with the latest issue released on 22nd March 2023, while Volume 15 is scheduled for 22nd July 2023.
In the 2020 edition of Takarajimasha's Kono Manga ga Sugoi! (This Manga Is Amazing!) guidebook, My Clueless First Friend manga was ranked #13 on the top 20 list of manga for male readers.
My Clueless First Friend manga is rated 7.6/10 and ranked #2034 with 6.5k members on MyAnimeList
MY CLUELESS FIRST FRIEND SEASON 2 PLOT
In the finale of My Clueless First Friend Season One, "10 Years Later, the Same as Today", Takada feels a tight sensation in his chest, but he struggles to find out why it's happening.
He also concurs that he can't seem to get Akane out of his head, to which Kotaro points out that her grim reaper powers have affected him.
Hearing Kotaro s' claims, Takada rejoices, but Umi quietly rebukes that he is in love.
Akane feels the same sensation with regard to Takada, and Umi once again states the only valid explanation is love.
In a flashback, the Scorpion gang enrolls Takada, who is surprised since they did not accept him earlier as he was friends with Akane.
The gang s' leader Kitagawa explains the rivalry with the Lizard gang and how they always lose to them.
To put the lizard gang back in place, the scorpion gang has devised a roach bomb out of a pet feeder as an ultimate weapon.
However, instead of placing the bomb in the enemy s' locker room, Yamamoto mistakenly plants it in Akane s' locker.
Hence, to save the Scorpion gang, Kitagawa requests Takada to retrieve the bomb.
Takada agrees, but when he confronts Akane, he blurts out if she has seen a bomb which surprises and confuses her.
Hino overhears the conversation and asks if there is a bomb planted in the classroom.
Takada unknowingly states he will diffuse the bomb as class-rep Kasahara suggests everyone vacate the classroom and not let Takada s sacrifice go in vain.
Two minutes before the explosion, Akane revealed that she had seen a weird-shaped device in her locker and gave it to the teacher.
Takada rushes to the teacher, followed by the frantic scorpion ganga. When they arrive, the teacher scolds them for running in the halls and asks them to follow a line.
Before Takada can retrieve the device, the bomb explodes, and roaches come flying out of it, leaving the teacher completely stunned.
While returning home, Akane thanks Takada for saving her, and the latter informs her that a new Scorpion gang will be set up.
Akane asks if he will join it, but Takada says No, as she won't be there, and it's much more fun to be with the Grim Reaper than the Scorpion gang.
Akane is flushed with a red face, and Takane further suggests that they should start a Grim Reaper gang.
Back in school, the class was given an assignment wherein they had to draw themselves ten years from now.
Akane can't think of anything, but Takada draws himself with her as an adult with the magic spear, Dark Dancer.
Akane asks why she is with him, to which Takada states that he wants to be with her forever and he will be really sad if she leaves.
Takada says that she will be much stronger and will be able to manifest ectoplasm.
Looking at the picture, Akane questions that she doesn't look very cute in it, but Takada states that usually she is cute, and he tries to draw her cool.
Akane blushes after hearing Taka saying that she is usually way too cute.
Takada notices that Akane is smelling different as she tells him that she has been using a fancy kind of shampoo.
He tells him to keep using the same, but Akane replies that Grim Reaper doesn't woo boys. But Takada states that Grim Reaper doesn't need to woo boys as they have their own charm, which others don't. Akane blushes upon hearing his compliments.
The episode ends with Takade forwarding Akane s' text messages to twenty of his classmates who now want her phone number to break the Grim Reaper curse.
In the post-credit scene, Takada meets Akane and his father, who address him using his first name.
Takada using her second name wishes Akane good morning and asks how what her horoscope says today. But her dad presuming Takada asks him, begins talking about his horoscope.
To avoid confusion, Takada calls Nishimura as Akane-chan while she also, albeit embarrassed, calls him Taiyou-kun.
In My Clueless First Friend Season 2, we can expect the Akane-Takada friendship to continue as their school life takes them to a new grade.
The Scorpion Gang, albeit defunct, is once again ready to set up base. Will they beat their arch-rivals, the Lizard Gang?
MY CLUELESS FIRST FRIEND SEASON 2 CAST, CHARACTER, AND CREW
My Clueless First Friend is directed by Shigenori Kageyama with series composition from Shogo Yasukawa and Takafumi Hoshikawa.
Characters are designed by CHikashi Kadekaru, and the music is composed by Toshio Masuda.
Animation is produced by studio Signpost with Jia Fang Lu serving as art director.
You can find the list of Jijou wo Shiranai Tenkousei ga Guigui Kuru characters and voice cast below:
| | |
| --- | --- |
| CHARACTERS | VOICED BY |
| Akane Nishimura | Konomi Kohara |
| Taiyō Takada | Shizuka Ishigami |
| Yukiko Takada | Atsumi Tanezaki |
| Akane's Dad | Jun Fukuyama |
| Daichi Hino | Kengo Kawanishi |
| Kotarō Kitagawa | Kōhei Amasaki |
| Umi Adachi | Reina Kondo |
| Sumire Kasahara | Wakana Maruoka |
| Megu Yanagieda | Aria Seki |
| Kasumi | Eriko Matsui |
| Iori Moriguchi | Kiko Tamura |
| Junko Kurokawa | Mayuko Kazama |
| Katsunori Tanaka | Seiji Maeda |
| Yūya Yamamoto | Shinnosuke Tokudome |
CONCLUSION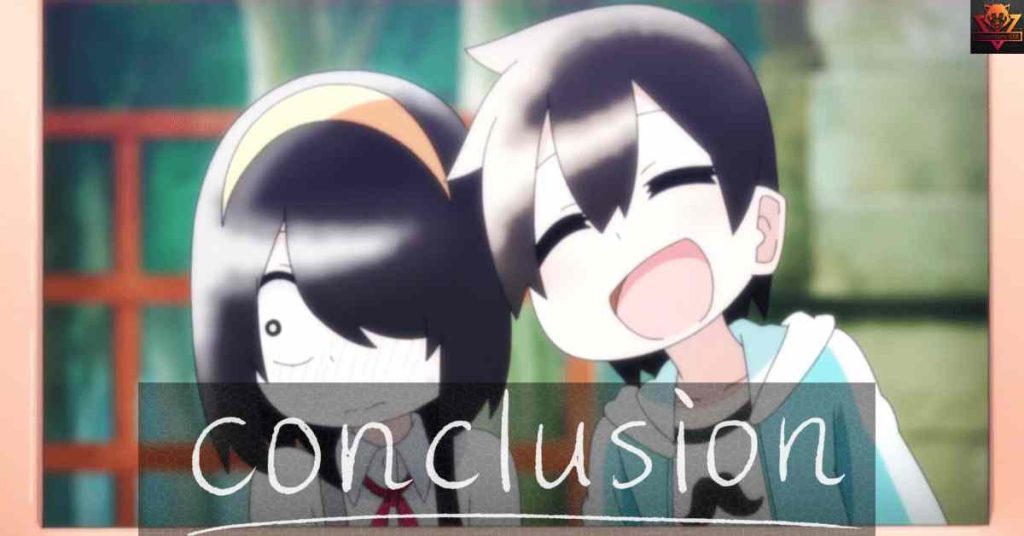 Considering the popularity, My Clueless First Friend Season 2 should be on the cards for studio Signpost as fans eagerly wait for Akane-Takeda s' return.