New Deadpool 3 Set Photos Show Wolverine vs. Deadpool Battle in the Wreckage of 20th Century Fox
Newly released set images of Deadpool 3 show Ryan Reynolds' main character engaging in a battle with Hugh Jackman's Wolverine within the ruins of 20th Century Fox.
The rivalry between Hugh Jackman and Ryan Reynolds reaches new heights in Deadpool 3, as recent set photos unveil an epic showdown between Wolverine and Wade in the ruins of 20th Century Fox.
This most awaited third part of the franchise mark introduction of Deadpool to the Marvel Cinematic Universe, Having had a loose connection earlier, the now-concluded X-Men franchise under Fox.
While specific plot has not been disclosed yet, the film is considered as a comedic adventure where Deadpool and Wolverine embark on a multiverse journey. Following the recent first look, additional set photos from Deadpool 3 have been shared on Twitter by user Deadpool Updates, as reported by Daily Mail.
The images above showcase Ryan Reynolds' Merc with a Mouth and Hugh Jackman's Wolverine engaged in an battle, where Wolverine appears to be repeatedly stabbing Deadpool. The photos also draw attention to the intricate wirework involved in Reynolds' stuntman as Deadpool, showing the character's agile and acrobatic prowess seen in the last two films.
Additional information was provided in a subsequent update, unveiling that the battle is unveiling within the remains of 20th Century Fox. The recognizable logo of the studio, which is now under Disney's ownership, is partially embedded in a nearby cliff; its once-golden frame now deteriorated after an undisclosed period.
What The New Deadpool 3 Set Pictures May Reveal For The Film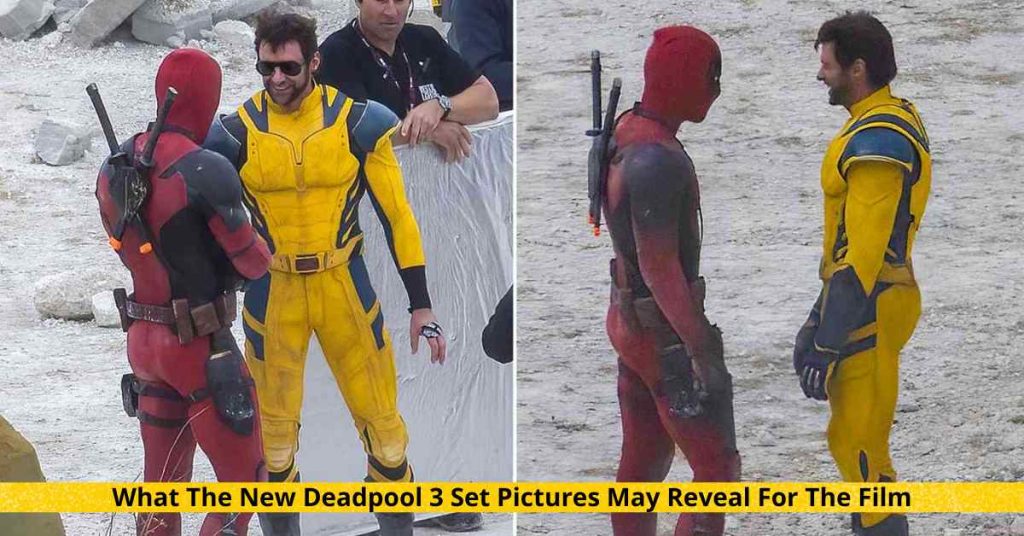 Given the somewhat Disputatious relationship between the characters in the comic books, fans have expected that Deadpool 3 would feature a confrontation between Ryan Reynolds' assassin and Hugh Jackman's Wolverine.
Throughout the movie's development and filming, the two actors have playfully maintained their verbal rivalry on social media, where they are showing their training routines to prepare for the most awaited reprisals of their respective characters.
Since Deadpool was last seen possessing a time-travel device in Deadpool 2, assumptions and reports suggest that Owen Wilson's Time Variance Authority Agent Mobius will appear in the film to address the temporal disturbances caused by Wade.
The wreckage of 20th Century Fox could indicate a connection to these theories, suggesting the possibility of a branching timeline caused partly by Deadpool. This would be an entertaining way to conclude Deadpool's involvement in Fox's X-Men franchise while playfully referencing the studio's transition and closure due to the Disney merger.
The first question arises about the specific cause for the fight shown in the set photos of Deadpool 3. Given the distinct character of Reynolds' Deadpool and Jackman's Wolverine, one possibility could be a clash in their point of view.
However, judging by Wolverine's intense expression in the images, it appears equally plausible that Deadpool's boundary-pushing exploits within the multiverse have resulted in both characters stranded in an unfamiliar realm, provoking Logan to lose his composure.
As there is still nearly a year remaining until the movie's release, audiences will have to continue speculating about the potential implications of the set photos.
Is Hugh Jackman's Wolverine From X-Men '97?
Following the news of Jennifer Garner's return as Elektra and the potential inclusion of other Marvel-Fox characters, fan excitement for Deadpool 3 was soaring.
Hugh Jackman's recent on-set photo in his Wolverine costume fueled this anticipation further and hinted at the film's multiverse concept.
Since Hugh Jackman plays the X-Men character met his end in 2017's Logan, how Marvel Studios planned to bring the character back to life has been a specific point of interest.
One possible approach to preserve the events of Logan while continuing to explore new narratives is through the introduction of Wolverine Variants, particularly one from Marvel Studios' own X-Men '97.
In addition to last comments by the actors about his "dual role," there are speculations about the potential appearance of Owen Wilson's Mobius from Loki. The recent unveiling of Wolverine's updated costume adds to the mounting evidence, suggesting the likelihood of these possibilities.
With Deadpool 3 set to release in less than a year, audiences can expect further revelations about what lies in store for Wolverine in the film.
For now, it is fascinating to witness Hugh Jackman donning his iconic character's equally iconic appearance.
The Deadpool's Costume Is Slightly Different from the Previous One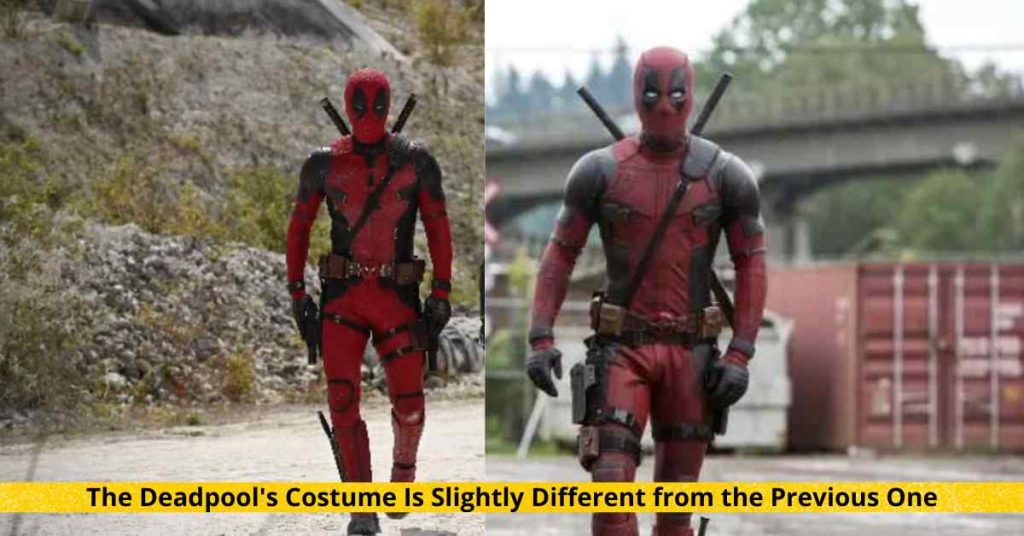 Our initial glimpse of Ryan Reynolds in costume on the set of Deadpool 3 has sparked a noteworthy discussion. The character known as the Merc with a Mouth will debut in the Marvel Cinematic Universe, joining forces with Hugh Jackman, who will reprise his role as Wolverine from the X-Men series.
The Daily Mirror recently released two photos of Reynolds in action, capturing a car crash scene filmed for the third installment. However, his suit is the most striking aspect of the images, which appears significantly more vibrant than previous iterations.
Typically, Deadpool opts for a more subdued appearance, but it's possible that the lighting is creating an illusion, as the suit seems notably brighter than what we're accustomed to. It's reasonable to assume that a more lively color palette is necessary for his integration into the MCU.
While the storyline for this highly anticipated trilogy conclusion remains under wraps, Jackman's involvement has generated substantial excitement, compensating for the absence of concrete details. As fans may remember, the hero with claws said an emotional goodbye in James Mangold's Logan, sacrificing his life to safeguard Dafne Keen's X-23.
Nevertheless, everything remains uncertain. Given the boundless opportunities brought by the ongoing Multiverse Saga in the Marvel Cinematic Universe, the portrayal of Jackman's character in Deadpool 3 will not simply replicate what we witnessed in the X-Men movies.
How Many Other Characters Are In Deadpool 3?
In addition to Reynolds and Jackman, Deadpool 3 will feature the return of several familiar characters. Leslie Uggams will reprise her role as Wade's roommate, Blind Al, while Karan Soni will return as the timid taxi driver, Dopinder.
Morena Baccarin will also make a comeback as Vanessa, Wade Wilson's significant other, who, in Deadpool 2, was initially killed off (in a manner known as "fridging") but later revived through time travel.
Stefan Kapicic, Brianna Hildebrand, Shioli Kutsuna, and Rob Delaney are joining the cast, who will reprise their roles from the previous films. However, TJ Miller, part of the first two movies, will not return.
Taking on the directorial duties for Deadpool 3 is Shawn Levy. The screenplay was collaboratively written by Levy, Reynolds, Rhett Reese, Wendy Molyneux, Paul Wernick, and Lizzie Molyneux. The film is scheduled for release in theaters on May 4, 2024.