Onimai Season 2: Renewal Status + Release Date Predictions
Onimai Season 2, when will it happen?
The anime platter is filled with numerous delicacies from which viewers can choose and enjoy their favourite genre.
If you feel like going on long action adventure then shonen is the choice, want to be transported into another world, then pick isekai, or perhaps you just want to enjoy the moment with your loved one and then go for a Rom-com slice of life.
Speaking of Rom-com slice of life, these stories often involve a boy and girl trying to get together while finding themselves in comic situations.
But what happens if their genders are swapped? Well, then we get the hit sub-genre called gender-bender, wherein characters change their genders either temporarily or indefinitely.
While there aren't many gender-bender shows, Winter 2023 was privy to the anime adaption of Nekotofu s' manga series, Oniichan wa Oshimai or Onimai.
The story follows Mahiro Oyama, who prefers to remain indoors, play video games, and read erotic novels.
The self-professed home security guard hasn't left the house in two years, and this behavior begins to worry his prodigious sister Mihari Oyama.
Mihari possesses a great deal of intelligence, and her world revolves around research. To reintegrate her brother into society, she decides to turn him into a young girl and eventually succeeds in doing so.
Mahiro is stuck in this predicament but has no choice but to live out the new life till the effect wears off.
How the once otaku-shut-in Mahiro go about his new young girl life is the central plot of the show.
Onimai season one was a relative success as fans of the gender-bender series enjoyed the wholesome and cute series.
After the conclusion of season one, many fans are wondering if there will be a second installment or not.
To find the answer, keep scrolling as we bring you all the latest news and updates on Oniichan wa Oshimai Season 2 or Onimai Season 2.
Onimai is rated 7.7/10 and ranked #1008 with 95k members on MyAnimeList
WHAT IS THE ONIMAI SEASON 2 RELEASE DATE?
Onimai season one aired from 5th January 2023 to 23rd March 2023 for 12 episodes.
As of writing, there is no update from studio Bind on the renewal of Onimai season 2.
| | |
| --- | --- |
| SEASON | RELEASE DATE |
| Onimai Season 1 | 5th January 2023 |
| Onimai Season 2 | Yet to be Announced |
Production studios consider various financial and commercial metrics before announcing a renewal.
As mentioned earlier, Onimai Season one generally had a positive response; however, there was criticism by some sections of the fanbase and critics on the series s' premise.
The main criticism seems to be labeled in the first episode, which presents extreme fan service and controversial satire on sexuality.
Reviewers in the "Winter 2023 Anime Preview Guide" of Anime News Network also criticized the depiction of Mahiro's body in the first episode.
Despite some controversial and problematic aspects, Onimai season one received its fair share of positive recognition, which is further evidenced by its IMDB user episode rating.
| | |
| --- | --- |
| EPISODE | RATING |
| Onimai Episode 1 | 7.5 |
| Onimai Episode 2 | 8.1 |
| Onimai Episode 3 | 8.2 |
| Onimai Episode 4 | 8.4 |
| Onimai Episode 5 | 7.7 |
| Onimai Episode 6 | 7.6 |
| Onimai Episode 7 | 8.3 |
| Onimai Episode 8 | 7.9 |
| Onimai Episode 9 | 8.9 |
| Onimai Episode 10 | 8.5 |
| Onimai Episode 11 | 8.0 |
| Onimai Episode 12 | 8.8 |
While the reviews and ratings may be in favor of a sequel, a crucial factor will be the availability of the studio.
Studio Bind is a relatively new production house that started in 2018 and debuted with the highly acclaimed fantasy series Mushoku Tensei.
Currently, the second season of Mushoku Tensei is scheduled to release in July, and thereafter the studio is yet to confirm any future projects.
According to Mushoku Tensei chief producer Nobuhiro Osawa, a new studio has been created for the explicit purpose of producing and concentrating on future Mushoku Tensei installments.
Hence, it is clear that the prime focus of the studio is its hit series Mushoku Tensei. But seeing the support for the Onimai team who received gifts and food supplies from the fans, creators could reconsider the renewal status.
Assuming the studio does renew for a sequel by year's end, we can expect Onimai Season 2 trailer and Onimai: I'm Now Your Sister Season 2 release date by winter 2024.
ONIMAI MANGA CATCHUP
Onimai manga is written and illustrated by Nekotofu. It began serialization online via Pixiv in 2017 and Monthly Comic Rex magazine on 27th April 2019.
The manga has been collected into seven volumes, with the latest issue released on 7th January 2023.
Onimai: I'm Now Your Sister! ranked fifth in Da Vinci's Next Manga Award 2018 in the web manga category in August 2018 and ranked ninth in Web Manga Overall Election 2019 in October 2019.
The manga also ranked third in AnimeJapan's Manga We Want to See Animated Ranking in 2020 and ranked seventh in 2021.
As of December 2022, Oniichan wa Oshimai manga has sold 1 million copies for volumes 1 to 7, including anthology and digital.
Oniichan wa Oshimai manga is rated 7.7/10 and ranked #1374 with 14k members on MyAnimeList
ONIMAI SEASON 2 PLOT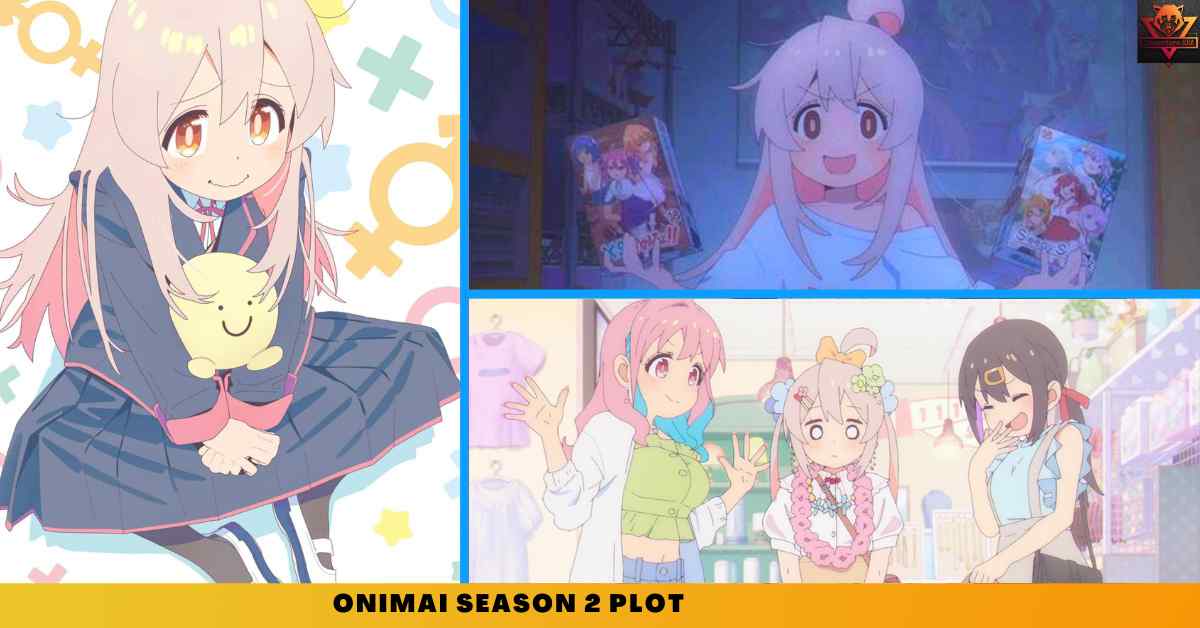 In the final episode of Onimai season one, "Mahiro's Future as a Sister," Mahiro s' drugs begin to wear off as he slows to turn back into a boy.
Mihari gives a backup potion but warns him that its effect could last longer. Mahiro thought all evening and eventually decided to drink it.
On the way home by train, Mihari reveals to him that her conspiring rehabilitation project has been overly successful.
Onimai season one covered 38 chapters and four volumes of the manga, which means Onimai season 2 two will begin by adapting Chapter 39 from volume 5.
As the new school year rolls on, Mahiro is introduced to many new girls, of which Nayuta stands out as she refers to herself with male honorifics.
Mahiro also finds out that she knows about his gender transformation through a wonder drug. The circumstances bring Mahiro and Nayuta closer as the latter gets accepted into Mahiro s' friendship group.
ONIMAI CAST, CHARACTER, AND CREW
Onimai is directed by Shingo Fujii and scripted by Michiko Yokote. Music is composed by Arisa Okehazama and Daisuke Achiwa, with character designs from Ryo Imamura.
Sound and Art is directed by Kōhei Yoshida and Masayo Kobayashi. Animation is produced by Studio Bind.
You can find the list of Onimai characters and voice cast below:
| | |
| --- | --- |
| CHARACTERS | VOICED BY |
| Mihari Oyama | Kaori Ishihara |
| Mahiro Oyama | Marika Kōno |
| Kaede Hozuki | Hisako Kanemoto |
| Asahi Ōka | Kana Yūki |
| Momiji Hozuki | Minami Tsuda |
| Miyo Murosaki | Natsumi Hioka |
| Takeshi Haijima | Fumiko Uchimura |
| Miyako Nagase | Karin Oda |
| Spabone | Kōsuke Gotō |
| Nemu Fujimi | Mia Sakurai |
| Minori Shiina | Misaki Watada |
| Satsuki Takada | Miyuu Takatsuki |
| Yuuta Sakurada | Rena Aoshima |
| Minato Senkawa | Rika Abe |
| Yuriko Kitahara | Rika Nagae |
| Mari Nishinomiya | Rin Mizuki |
| Nodoka Fushimi | Rina Tsukishiro |
| Proprietress | Sachiko Okada |
| Makoto Kodaira | Saya Tanaka |
| Mai Yasaka | Sayako Tōjō |
CONCLUSION
The lack of resources and availability of studio Bind could push back any chances of Onimai Season 2 happening.