Superman Vs Superman: Who is better? Tyler Hoechlin Vs Henry Cavill | Movie vs Series
Tyler Hoechlin is comic accurate in 7 ways, and Henry Cavill is better than him in 6 most described ways in the comics.
Introduction
It is believed that both Tyler Hoechlin and Henry Cavill have played their Superman characters very well in series and comics. However, a differentiated review is a must to throw light on their respective roles.
Superman is no doubt one of the favorite superhero series that people have liked among others.
Let us see how Tyler Hoechlin performed his roles better in the movie.
7 ways Tyler Hoechlin is better
7. Better Connection with heroes : – ( Tyler Hoechlin )
Tyler Hoechlin was supposed to be adjusting with the actors of DC, and several efforts were made in that direction.
The heroic aura of other actors successfully brought light to the superman series. When he teamed up with the heroes, it seemed like the bond was made before eternity.
6. Evergreen personality : – ( Tyler Hoechlin )
Tyler Hoechlin has no doubt an evolving and evergreen personality that can significantly impact people's minds for a more extended period.
As by the observation, the personality of Tyler is a mixture of both severe and kind-hearted guy character who will be witnessed helping others with kindness and at some point time fulfilling the demands of role by pitching in with some seriousness on his face.
5. The Experience : – ( Tyler Hoechlin )
Tyler Hoechlin has been an asset for the CW television series, where he delivered his level best with an extraordinary performance. His roles were filled with unexpected obstructions and challenges set apart, though he managed to do his best.
In this way, he has served the role and is right now instilled with an incredible amount of experience with fighting against the deadliest villains.
4. Suit of Rebirth : – ( Tyler Hoechlin )
Tyler Hoechlin's rebirth suit has always been a topic for discussion as it was well suited to him because of the aura he maintains in his role at DC rebirth.
However, hoechlin made a fun nod to the Fleischer suit from the 1940s.
3. Family oriented man : – ( Tyler Hoechlin )
Tyler Hoechlin has been seen as a family-oriented man, as apart from maintaining the heroic aura, he is seen as managing two teenage boys and a family.
It is thought to have been difficult for him to maintain the equilibrium between both. However, Superman's are always challenged.
2. Unforgettable Love : – ( Tyler Hoechlin )
No doubt that the heroes forget about love while fighting against the odds. Whether it's Supergirl or Superman and Lois, Superman will be seen caring for even his enemies and thinking well about them.
Even at his worst, Tyler Hoechlin has been highlighted as caring for others even when he himself is not well. That is how the heroes are differentiated.
1. Clark Kent Persona : – ( Tyler Hoechlin )
Hoechlin, apart from the role of Superman, is seen as fulfilling the demands of the role of Clark Kent.
His role as Clark Kent was instilled with a greater percentage of enthusiasm and zeal. He, as Clark Kent, loves the vibe of small-town fairs and the people who tried their best to make his childhood memories.
Now that the aura of Tyler Hoechlin has been highlighted, it's time to tell you why Henry Cavill was also good.
6 ways Henry Cavill is better
1. Traditional looks : – ( Henry Cavill )
Henry Cavill's looks in the comics are commendable. Traditionalism was also up to the mark because it was quite focused on being connected to the public.
It is always notable that Henry Cavill's body physique is better and far built than the Tyler Hoechlin. However, Henry's appearance was entirely focused and treated with greater intensity.
He has also been compared to the character of Christopher Reeve and other artists.
2. Power : – ( Henry Cavill )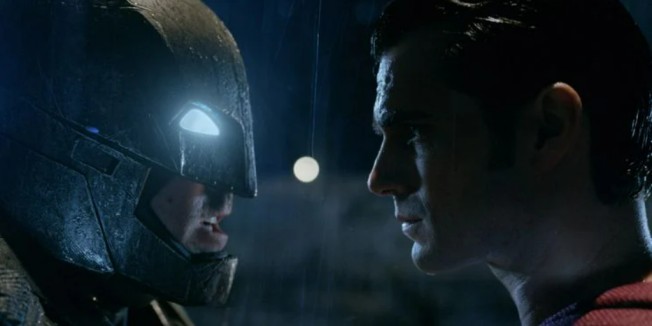 The power of Henry Cavill is above the line as the dynamics of his performance in Superman were commendable.
The power that he has shown in the comics is immeasurable. It is true to believe that he is blessed with the strength and power that every superhero needs to connect with the public.
During the resurrection, he fought very well with the justice league and powerfully thrashed the Steppenwolf, i.e., not even given the villain to stand against him.
3. Cavill's black suit : – ( Henry Cavill )
How many superheros do you know who could rock with the black suit or any suit they wear? It is somewhat hard to answer this. The moment Henry wore the black suit, he thematically connected with the character completely and wonders started happening.
The role was no questioning a short one, but he rocked it.
4. Uncertainty : – ( Henry Cavill )
You would be surprised to know that Superman never knew about his role on the earth. However, this became an exciting point in the comics.
For example, in different series like a man of steel, Batman vs. Superman, and other series, the hero's were quite aware of some uncertainties that might take place.
5. Massive Return : – ( Henry Cavill )
The return has always been some turning point in many comics as well as series. At one point, when Henry was not doing well in the comics, his character got vanished, and eventually, he died with the beast inside him, also breaking their heartbeats.
However, this was not the end, the return was fixed, and he returned more potent than ever.
6. Hope : – ( Henry Cavill )
It has been the main spotlight in the whole comics when everyone was hopeless with no desire to be left in this world. Superman came as a ray of hope, and he did his part of saving people from the natural disasters that were being thrown against the people.
Even his colleagues look onto him with faith and hope in their eyes. His family was also very supportive of providing him with the theme of narratives.
Conclusion
May it is Tyler Hoechlin or Henry Cavill, both played their roles very well with total concentration and dedication to keeping with the equilibrium of family and their respective duties.
Hence, it could be said that they both did their parts very well.