Loki Is The Reason Deadpool 3 Movie Will Release
As the much-awaited Loki series premieres on Disney+, the reports of Marvel Studios starting work on Deadpool 3 also comes to the surface. Thereby, leading to the revelation of the connection between the two characters. It is revealed that Loki was the one to tell Deadpool that he was in a comic book.
Is there any connection between Disney+'s Loki series and Deadpool 3?
Brought alive on the screen by Ryan Reynolds, Wade Wilson aka Deadpool started his journey as a poor imitation, a caricature of tragic and valiant characters like Deathstroke from DC but a touch of self-awareness that the creators added into the representation of the character is the reason why Deadpool is now one of the most successful heroes of Marvel.
Deadpool is famous for his excessively talkative nature, his clever taunting remarks and the way he turns his fictional nature for his motive, be it him cutting through a comic page to help himself in the past or using his own video game health bar to win against his enemies.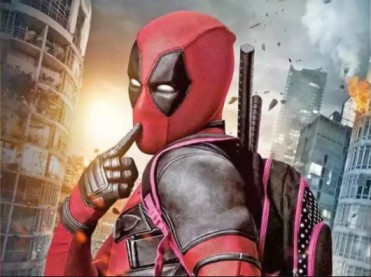 But how did Deadpool discovered that he is fictional? The answer is quite shocking, Deadpool is someone who was not born with the powers he earned them, even as they put him under continuous psychological distress.
Deadpool's journey to discover the truth started from the Weapon X facility. In hopes of finding a cure for his cancer, Wade Wilson allowed Weapon X to experiment on him which resulted in Wade acquiring a twisted healing characteristic that attacked his cancerous cells, leaving him in a chronic state of cellular unstableness.
After this Weapon, X declared him as a failure putting him with other subjects of his failed experiments for further experimentation under the watch of super-powered enforcer Ajax, as shown in Deadpool and Death Annual 1.
Although Wade was eventually successful in escaping from the Weapon X facility with the help of his newfound powers to become the Merc with a Mouth (thanks to his excessive talking and joking), he still didn't know that he was in a comic.
Pushed to the point of losing his sanity by his experiences in a plot similar to the horror movie, Martyrs, Wade begins to suspect that the world he resides in is not real. He started his career brawling with Cable and the New Mutants in the New Mutants #98 as someone who takes both his life and work quite seriously.
In the journey, he went on many adventures expressing that he cared about his life and reputation, showing the real terror of the antagonist Slayback in Deadpool: The Circle Chase. Even after all this, he was far from finding out the reality. It took some godly interference to push him towards the whole truth.
Deadpool's signature desecration grew as he appeared in more and more Marvel Comics, finding momentum with his constantly increasing healing powers and to say that was impressive would be an understatement.
Following his disconnect from linear time and the uncommon situations he found himself involved in, led him closer to his initial acknowledgement that the world around him was fake. As he got closer to the truth, he became obsessed with his invisible audience, focusing less on his personal life and well-being. It may appear pretty odd that a character finds out that he is trapped in a comic world but as you know anything can happen in the Marvel Cinematic Universe.
What does Loki have to do with Deadpool finding out the truth about himself?
Now the big question arises, What does Loki have to do with Deadpool finding out that he is fictional? It looks like Loki was the last straw to convince Deadpool about the reality of the world he resides in. In Deadpool #37, Loki tries to manipulate Deadpool that the two of them are connected and are a part of a complicated plan. Despite Loki's attempts to convince Deadpool, he doesn't fell for it but agrees to play along since Loki's offer attains some really interesting windfalls.
While the scheme was supposed to fail from the very start, the interchange between the two characters was the final piece of the puzzle that confirmed Deadpool that he was trapped in a fictional world. To others Deadpool's knowledge about the world was a form of insanity but to Loki it was sacred prediction. According to him the truth is all that matters and now that none of this is really happening it doesn't matter anymore.
At that moment Deadpool didn't acknowledge Loki's comment but his future quest indicates that it affected him as he adopts a far less stable personality and it appears that he does not fear or value anything in that world because it wasn't real or meaningful. After finding out the truth he also developed powers that allowed him to escape into the white space between comic divisions and intentionally enter the montage to save time.
He shows his new powers to the extreme when he gets a hold of the Infinity gauntlet and using its power gathers all the Marvel heroes for a roast before expressing to the writers and readers who he appears to see at that time complaining that all his misery and hurting has all been for their leisure.
Well, now we know how Loki is responsible for Deadpool finding the truth about the fictional world he resides in. We hope that you found this new piece of information useful and entertaining.