Top 8 Moments Of MCU That Can Never Be Forgotten
With the success of WandaVision and The Falcon and The Winter Soldier, Marvel's television shows have set up the stage for the upcoming movies of Phase 4. While their Television Universe is still wallowing in the success of the recently released shows, MCU cosmic Phase 4 is still reeling from the after-effects of the pandemic.
MCU Phase 4 that was supposed to commence with Black Widow has been postponed once again. However, in a recently released video by Marvel's, all the release dates for the upcoming movies were revealed. Now that we are waiting for these movies to hit the big screen, let's have a look at some of the iconic moments from the MCU that can not be overlooked.
8. I Am Iron Man (Iron Man)
For a very long time, Superheroes have kept their real identities hidden from the world but this changed when Tony Stark revealed himself as Iron Man to the world in Iron Man 1. We all know that Tony isn't our regular superhero, so this must not have come as a surprise to fans.
Phase 1 of MCU was started with Iron man in 2008 and Tony revealing his identity in front of the press brought a good change in the MCU superhero movies as after this Marvel never kept the identities of their heroes hidden.
7. Thor Making An Entrance to Led Zeppelin's song (Thor Ragnarok)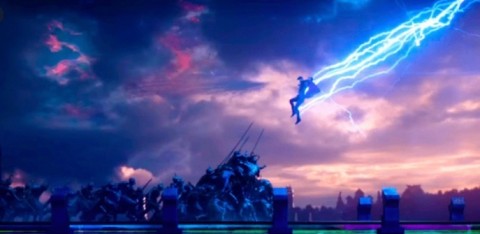 The God of Thunder has always proved himself to be worthy of the throne of Asgard. He is the mighty Avenger always coming to the rescue of Asgardians. So when his godly hammer broke and he cannot draw power from Mjolnir anymore, he realises that he is the God of Thunder, not the God of the hammer.
With this realisation, he enters the fight at the Rainbow Bridge with a newfound motivation in the last scene with Led Zeppelin's Immigrant playing in the background. This became MCU's one of the most iconic moments.
6. Killmonger and T'Challa final conversation (Black Panther)
Killmonger was one of the finest villains of MCU who had his own sense of pride even in his doom. So when Black Panther takes him out to stare at the beauty of Wakanda, he chooses death over imprisonment and his final words were to bury him in the ocean with his ancestors that jumped from the ships because they knew death was better than bondage.
These last words of the anti-hero of Black Panther became one of the most iconic dialogues of the MCU reflecting its ancient importance.
5. Bargain with Dormammu (Dr Strange)
From a selfish, egocentric surgeon to a superhero who was ready to sacrifice himself to save the world, Doctor Strange's character saw a huge change throughout the film. He didn't care if he gets stuck in an endless time loop forever.
When Strange faces his strongest opponent, Dormammu, he instantly puts an end to him. However, he uses brainpower over muscle power and immediately revives him and locks both of them in an endless loop of death and rejuvenation and it will only break if Dormammu agrees to his terms.
4. We Are Groot (Guardians of the Galaxy)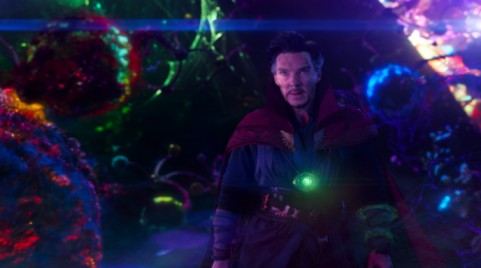 Groot became one of the most loved characters of MCU by just saying three words. In the form of a tree, MCU gave us a hero as he sacrificed himself to save his teammates. This was the first time he said something else from his usual I'm Groot and said We are Groot.
These three little words held so much meaning, as it implied that they will always be safe under Groot's shadow.
3. Captain have Bucky's back (Captain America: The Winter Soldier)
Even after a lot of ups and downs, Cap and Bucky's friendship still managed to be one of the purest and strongest friendships of MCU. Long before Steve became Captain America, Bucky assured Cap that he will be with him till the end of the line. These words hold so much meaning even though Cap and Bucky didn't get to spend too much time with each other.
Cap and Bucky always had each other's back even when Bucky was assigned to kill Cap and had no idea who Cap was. That's why this friendship holds a special place in MCU.
2. The Airport fight (Captain America: Civil War)
Though the Avengers had given fans many remarkable fights to remember in the last decade but watching them fight against each other was heart-wrenching. In Captain America: Civil War, Tony and Steve are on different sides which leads to the rest of the Avengers choosing a side.
This fight sequence is one of the best out of all the fight sequences in MCU as it's packed with surprises and action including then-newcomer Spiderman snatching off Cap's shield, Wanda and Clint fighting Tony, Steve and Tony's action-packed fight and so much more.
1. Endgame last battle (Avengers: Endgame)
There's no doubt that Endgame's final battle was the best out of all especially when Captain America commands all the Avengers to assemble. This one little moment definitely gave fans chills. From Captain America with his shield in one hand and Mjolnir in another hand to Wanda fighting Thanos, it was the perfect farewell and one of the best Avengers movies till now.