10 Iron Man Life Lessons from MCU Everybody Should Learn
Iron Man is one of the most praised and iconic characters from the MCU. His character has been one of the most interesting and dynamic out of all. In the last decade, we have seen his character grows from a self-centred, insensitive, arrogant playboy to a True hero who sacrificed himself to save the world leading to some major Iron Man life lessons that everybody should learn.
Tony Stark has many flaws and he had made some prominent mistakes throughout his journey in the MCU. However, he also made some heroic choices for the greater good. These Iron man life lessons include things you should do and shouldn't do in life.
10. Do not take people for granted who care about you
At the beginning of his journey, Tony being a selfish, arrogant Playboy didn't have many friends. He seems to push people away because of his arrogance and insecurities. Despite that, people like Pepper and Rhodey never gave up on him.
Later on, he realises that he's not alone and he starts appreciating their presence in his life. It shows that you need to appreciate the people who are always there for you.
9. Always have backup plans
After everything he has experienced in life, Tony is always one step ahead of everyone. He is a genius and has always something planned. However, he does take things too far sometimes. But it's not bad to have backup plans so that you're always ready if things decide to go down.
8. Utilizing your resources to take care of others is rewarding
Even though Tony was born a billionaire because of his father, he never seized to use his resources to take care of others who are important to him. He might not have to build an empire on his own but he still used his intelligence to keep it together and protect the ones he loves.
For instance, he has made armours for many of his friends like Rhodey, Peter and Pepper. Also, he has used his money several times for making new technologies that could help save the world and for cleaning up the mess created by Avengers sometimes.
7. It's okay to show off sometimes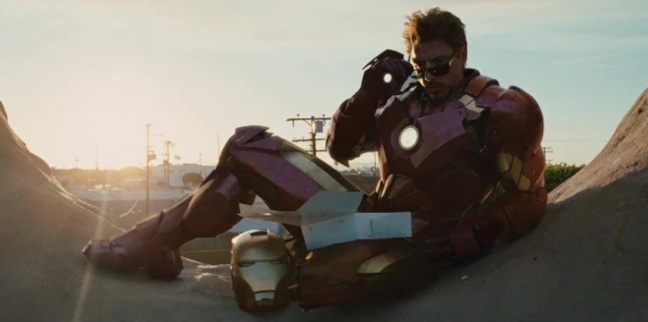 Sometimes Tony had to learn times to choose substance over style the hard way. But there is also something fun in Tony's love of being a little showy. He's someone who likes to show off and have fun. Sometimes this led to him making some major mistakes but having your flair and style is not completely bad. He is someone who knows how to have fun and embrace it.
6. Never put your mental health at risk
Tony has dealt with some serious issues of mental health throughout his journey in MCU. Sometimes these were made worse by the constant threat of enemies. Tony doesn't deal with his trauma and tries to push it in the back of his mind which only made things worse for him and the people around him. Tony is a good example of why you should never neglect your mental health.
5. Never back down from being a mentor
Tony is a person who has a hard time connecting with others because of his insecurities. He doesn't make friends easily. But over the years, we have seen him get better at maintaining relationships.
He even played the role of a mentor for those who were new to the world of superheroes like Peter and Harley. He realises that it's important to pass down the knowledge and help the new generation.
4. You can find family in many places
Tony had family issues from the very start. He had an unstable relationship with his father and lost both of his parents when he was just in college. Despite all of the privilege and power, he felt alone in the world and he tried to not address this issue for a very long time.
However, he realises that he can find family and love in many ways. The Avengers becomes a family to him. He starts caring for people and relying on people like Pepper and Rhodey. Though he's hard-headed he still tries to give his best. In the end, he makes his own family.
3. Fixing up your mistakes is important
There's no doubt that Tony is one of the most flawed Avengers of MCU. He has made a lot of mistake in his time at MCU. He created Ultron and sometimes mess up things badly but there's no denying that he also tries to make amends.
He might not be the best with people and sometimes taken wrong decisions but once he realises his mistake he tries to fix things up. This is a good example for everyone that saying sorry isn't enough, sometimes you have to set things right.
2. Opening up seems hard sometimes but it's worth it
Tony Stark's journey majorly focuses on him learning to trust people and open up to them. He also learns to open himself to genuine friendships. He has a lot of insecurities and issues but once he learns to open up to others it has brought him nothing but true happiness.
1.You don't have to be perfect to be a hero
One of the major things that MCU has taught us is that you don't have to be flawless to be a hero and Tony is the best example of this. Tony is flawed and his actions have hurt people around him but that didn't stop him from sacrificing himself to save the world. He taught us that heroes don't have to perfect to be a hero.