Is Green Goblin The Main Villain in Spider Man No Way Home?
"The one thing they love more than a hero is to see a hero fail, fall, die trying" – Green Goblin.
Green Goblin, Norman Osborn, a famous character performed by Willem Dafoe, is a wealthy industrialist and founder of Oscorp Technologies. He is the first-ever enemy of Spider-Man. In 2002, Norman Osborn exposed himself to an experimental formula that gave him superhuman strength and developed a crazy dual personality, i.e., Green Goblin.
You must have observed when the experimental formula gave Norman Osborn another personality, Green Goblin, in the first movie. He was dominated by the urge to become the Ultimate Gang-Lord. To prove his strength and leadership, he unites with multiple minor gangs in the city and chooses his first victim as Spider-Man.
Since 2002, Green Goblin's obsession with becoming Ultimate Gang-Lord decided to pick Spider-Man as his archenemies. They both were destined to be rivals because of Peter Parker's friendship with Norman Osborn's son, Harry Osborn. Peter discovers that Harry's father and Green Goblin are the same, but he hides the truth from Harry.
Green Goblin discovering Spider Man's personality, goes after his loved ones. When Peter finds out that Green Goblin has taken his girlfriend, he loses his temper and decides to kill him. In the end, he realizes his true self, but Green Goblin's own glider takes away his life.
Spider-Man No Way Home
Since the first trailer was released, the population has been obsessed with "Spider-Man No Way Home." And with the second teaser made public, there are a lot of rumors going on about the villains of spider man. It unfolds various theories within its complicated storyline.
The trailer uncovers the fact that Dr. Strange is going to get himself entangled in the multiverse, along with Spider-Man. Dr. Strange had the intention to help Peter Parker get his life back; while doing so, the spell went wrong, and they both got stuck in the multiverse.
Another reveal shows that all the villains of Peter Parker, aka Spider-Man, who had ever fought within the multiverse are alive now and want to kill him. At the same time, Dr. Strange and Spider-Man are trying to send them back to their respective timelines.
Willen Dafoe, aka Green Goblin, is his first-ever villain in the Marvel Cinematic Universe history. Green Goblin has died at the end of the first Spider-Man movie. However, his appearance is shown across his trilogy in memory or ghost forms.
He is rumored to be the Main Villain in the upcoming movie. Due to which there has been coming up Green Goblin's many interesting fan theories. A minute detail of the Green Goblin face in the second teaser has led the fans to have multiple perspectives and expectations from the Spider-Man No Way Home.
Green Goblin & Spider-Man: Multiple Theories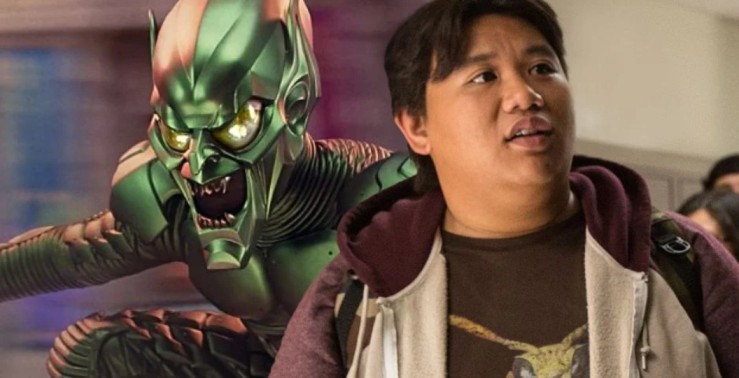 First of all, there are two different versions of Green Goblin observed in the trailers. One with his typical armor, facemask, and his glider, a reminder of his original look. On the other hand, another version of him, where you can observe his entirely new appearance. You can see googles instead of his helmet, purplish armor for his hands and legs, and a freshly designed glider.
The rumors and possibilities about Tom Holland, Andrew Garfield, and Tobey Maguire's characters crossing over in the Spider-Man No Way Home are becoming a trend. Because of which Green Goblin's popularity is increasing a lot.
The conflicting relationship between Spider-Man and Green Goblin has been praised since the start. His appearance in Spider-Man, The Amazing Spider-Man 2, and now in the trailers of Spider-Man No Way Home has flooded the minds of every spider man fan with countless theories.
Some of the fans believe that there can be more than one Green Goblins on the run. Looking at the new version of Green Goblin, many minds go to Norma's Son, Peter's best friend, Harry Osborn. James Franco has played the Son in the original trilogy of Spider-Man.
It has been shown that Harry has some blood disorder, and instead of becoming the Green Goblin, he tries to find a cure. A tragedy happens, and Norman Osborn's Son, Peter's Best Friend, dies at the hands of Spider-Man, not a favorite part of fans.
Some fans found out that the Mystery Goblin look is played by none other than earlier Green Goblin Actor Willem Dafoe with a brief flash. But, another mystery remains, if the old Green Goblin is back, why the new look? Why new costume?
One more theory states that Spider-Man No Way Home Peter Parker talks with all the older villains, whereas Norman Osborn tells Peter that all of them are good. However, the Spider-Men from their timelines are not. Tom Holland, Spider-Man, believes Norman Osborn and talks to Dr. Strange about it.
Because of this dominating role above all the other villains, Norman Osborn could've been thinking of ganging up with other villains to become the Ultimate Gang-Lord, his desire since the start.
Another theory can be disappointing, stating that the Green Goblin suit could be just a costume change. The trailer has engaged every fan in analyzing trailers, and behind the scene theorizing, it could've made them too susceptible to perceiving things that aren't there.
Before the movie reveals, we couldn't say for sure the answer to the Green Goblin mystery. Still, we shouldn't scrap off the possibility that the unfolding can be highly disappointing for everyone.
"If main characters going through multiple costume changes in a given superhero movie is a time-honored trope, then it's not the biggest stretch to imagine a villain doing the same thing." – Jeremy Mithai says in SlashFilm.
He states that the new look doesn't mean another Green Goblin. However, it can merely be the result of sustaining battle damage to rely on more backup.
Conclusion
The Green Goblin's Main Villain Theory has got every Marvel Fan excited. The earlier relationship of Spider-Man and Green Goblin was written and depicted in the most exciting ways by Stan Lee. Whether Green Goblin is the Main Villain of the upcoming Spider-Man No Way Home premier or not will unfold on December 17, 2021. We can't do anything until then but wait till the movie hits the theaters.