New Rumor Says Shuri Won't Be The Next Black Panther 2
Marvel has confirmed that they will not recast Chadwick Boseman as T'Challa, so there obviously there will be more Black Panthers. Marvel never said that they don't have more Black Panthers, they were saying that they don't have more T'Challas. So they won't bring in another actor.
In comics after T'Challa, the next Black Panther was Shuri, so we can expect the in the Marvel Cinematic Universe, Shuri can continue the legacy. However, the new rumor says that Shuri is not the next Black Panther. So if the rumor is correct, then who will be the next Black Panther? Let's try to find out.
Firstly, we should acknowledge the loss of our king. Chadwick Boseman, unfortunately, passed away in this pandemic time he was fighting cancer. If you haven't seen his movies like Marshall and 42 his performance in these movies was outstanding.
Still, we'll always remember him as the true king of Wakanda in Black Panther. Loss of T'challa & Chadwick Boseman will likely be a driving force for Black Panther 2.
How could it not be the wisdom and grace that T'challa took the hidden Kingdom into the world's spotlight?
Unfortunately, it looks like that the duty of following his dream to the time of success will fall to his sister Shuri. There is no doubt that she will definitely prove herself the best.
But, it does not makes the other Wakandans happy. If we remember, back in the 1st movie. It was clear that there was a division between traditionalist and progressive Wakandans Mbaku made it very clear that he was not a big fan of Shuri nor the technological innovations which Shuri has made for Wakanda.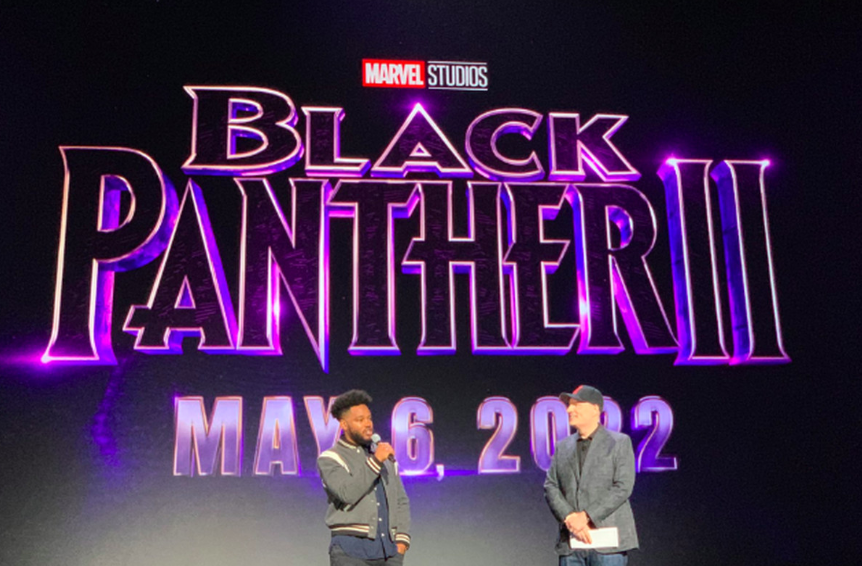 The border tribesmen who turned against T'challa in the first movie for his progressive beliefs seeing as T'challa's open-door policy brought a literal alien invasion to their door.
This time also they will not change their minds neither will the new leader change. Shuri makes T'challa look like an old school Wakandan and Shuri has made the Black Panther suit. She is a genius who seems to have reshaped Wakanda's technological structure, and as well as she seems very familiar with the popular culture of Wakanda.
She really supports and represents the youth open-mindedness and vitality that it seems like Wakanda desperately needs even and desperately wants. Let's face it, queen Shuri would be 90% of the Wakandans worst nightmares, and they will not take this thing lightly.
So let's talk about some new characters that might appear in the 2nd part.
"Achebe". Rumor has it that this character might play Lakeith Stanfield and which would be perfect.
This guy was taken out of the mortal world but sold his soul to marvel's the devil Mephisto. He came back more sadistic than ever. Achebe managed to take revenge on those that attacked him, and then he nearly conquers Wakanda through his strategic ideas and brilliance.
Mandarin
The other character who could likely make an appearance as a villain is "Madam Slay". This long time romantic partner for the comic Killmonger has the power to control Killmonger and once helped revive him from the dead with the help of the "Mandarin".
We can expect that the mandarin can be introduced in "Shang Chi" and this time the real Mandarin, not the fake one which we have seen in Iron Man 3. The story can be very similar to the comics. According to the rumors, Madam slay took Killmonger's body to revive him from death so that he can see the plan for a Wakandan empire.
Then Killmonger can trust Achebe's sadistic & genius mind, which might help him to take the throne back. Shuri is focused on trying to keep her brother's dream alive in the world with so much passion that she could get distracted from the problems surrounding her.
Although it's a rumor that Shuri might not appear as next Black Panther, but we can expect her in a lead role. According to the sources it depends entirely upon the journey which Shuri might take in her first lead role. She has the same opposite problem which T'Challa had in the first film. He took over Wakanda and made some bold decisions that none of them ever would have.
On the other side, Shuri might not be thinking so much about changing Wakanda. It might be about keeping Wakanda on the path of T'Challa. This is going to be very tough, not only because of all the different challenges she might come up against but also she might not be able to summon all the powers of the Black Panther.
In the last movie, Killmonger made a decision with anger to burn all the heart-shaped herbs so that there would not be another black panther. So there won't be any herbs for Shuri to take. She might go up against Killmonger with a full revolution without the powers of the Black Panther.
On one side we have team Killmonger with Achebe and Madam Slay backing Eric up. On the other side, we'd have team Shuri with Okoye and Nakia they ready to protect the queen.
The real main fight would be Shuri vs. Killmonger. This might be the ultimate fight for Shuri to prove herself worthy of her brother's mantle by knocking down his enemy. This time the Black Panther might not take Eric out. She would respect what was likely one of T'Challa's biggest regrets. Instead of killing Killmonger in the end, she might even do the impossible and bring Killmonger in the team.
Then the movie might end up with the two of them at the same basketball court where Shuri and T'Challa visited in Black Panther 1.