Redo Of Healer Season 2: Renewed or Rejected? News + All Update
Controversial or not, Fans want to know are we getting Redo of Healer Season 2? Let's find out
Well, first things first, this anime isn't for everyone, and this should be a pass if you are not a fan of ecchi-harem mixed with violence. Now for those who stayed, I can imagine Redo of Healer is a definite favourite of yours in this particular genre.
Redo of Healer is a light novel written by Rui Tsukiyo, illustrated by Shiokonbu and published by Kadokawa Shoten. The light novel was anime adapted by TNK studios and has a 6.3/10 rating on IMBD and MyAnimeList. Needless to say, this dark fantasy anime series is rated TV-MA.
The plot focuses on Keyaru, who can heal people of any injuries as he is a Magic Healer. This power comes at a cost as the healing brings the painful memories of those he healed. He is captured and abused for his powers by his masters as he notes all the names seeking revenge.
During a battle with Demon Lord, he escapes and takes the Philosopher Stone, which rewinds time to four years in the past, thus starting his retribution, how his transformation from a meek healer to a mighty vigilante is the main plot point of Redo of Healer.
The series, as mentioned, isn't for everyone due to its explicit content and brutality being central to plot progression. Despite the tendentious nature of the show, there is a lot of excitement and demand for Redo of a Healer Season 2.
Fortunately, there are some updates on the second season of Redo of a Healer, which will be a positive for fans of the show.
When will Redo of Healer Season 2 Release Date?
There is neither any official announcement nor confirmation for the Redo Of Healer Season 2 release date.
The writer of the light novel Rui Tsukiyo is highly interactive with his fans on Twitter and connects with his followers regularly.
After the first season, he started the second season of Redo of Healer is only possible if the DVD/Blu-ray sold well. He also pleaded to assist him in increasing the sales of his light novel, stating that if they don't sell, no further production of the anime is possible.
It's logical to understand why there is no official announcement from TNK studio or matter of fact, any studio reboots for a new season based on the popularity of the first one.
Now it's not all doom and gloom; if there is a renewal, we can expect Redo Of Healer Season 2 to drop in mid 2024.
What will be the Plot for Redo of Healer Season 2?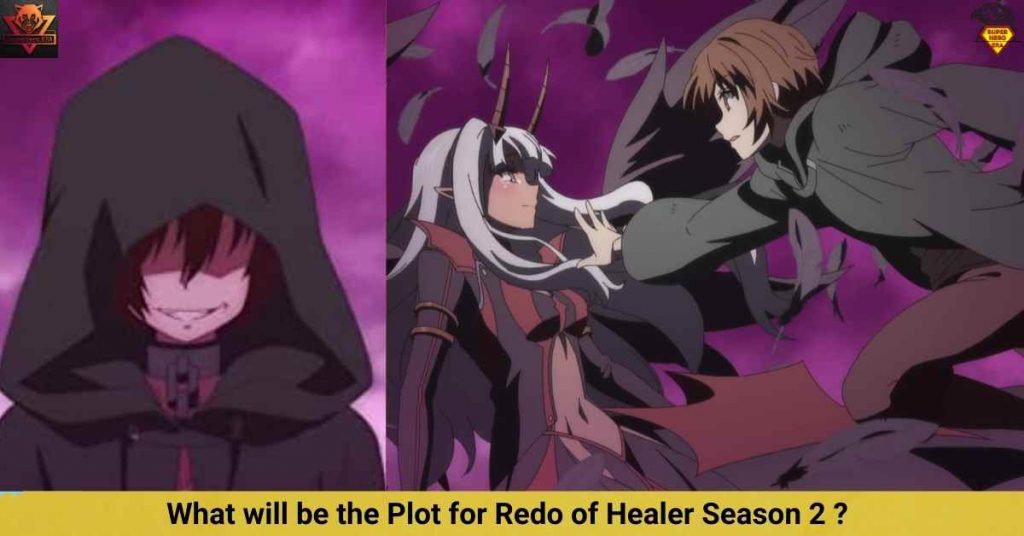 The final episode of season one, "The Healer Starts a new Journey, " had many to unpack. In the disguise of Flare, Freia asks Norn's army to stop attacking demi-humans as they are not enemies. Keyaru later kidnaps Norn, and he turns her into his little sister, Ellen.
The series ends with Keyaru avenging the deaths of Anna(his childhood crush) and Karman(a friendly merchant), who was killed by Blade and Norn s' army, respectively.
Keyaru also has new additions to his army of beautiful women, with Kureha Clyret, Ellen and Eve Resse joining him. He also buys a second raptor which Setsuna will ride.
The Second season will uncover a lot of untold plot points. The biggest of which is How Keyaru takes his revenge on Bullet. The Cannon hero of Jioral often sexually exploited Keyaru in his previous life. The fire for revenge will be burning in Keyaru as a colossal battle awaits.
Towards the end of Season One, Keyaru gets a soft spot towards his new female companions as he contemplates if he fears losing them. This is a new side of our hero, as, throughout the series, he has been using them as tools. It would be interesting how his emotional side pans out.
Another story arc which is in line is that of Eve Resse. She was the demon lord in Keyaru s first life, but in the present, she is weak. Keyaru has promised to help her become the demon lord and control the bird, Caladrius.
Redo of Healer : Light Novel vs Anime and Manga Update
9 volumes of Redo of Healer light novels have been published as of writing.
The light novel was first published in Shōsetsuka ni Narō and later in Kadokawa Shoten. The first volume came out on 1st July 2017, while the final book was released on 26th December 2020. The light novel has sold over 2.3 million copies
The first season only adapted three volumes of the light novel, meaning there is more than enough content for season 2 and possibly season 3. TNK studios have been criticized for the slow pacing of the series, but season one has ended in similarity with the third volume.
It's unsure yet, but Redo of Healer Season 2 will likely have 12 episodes.
The manga has 10 volumes released as of February 2022 and published in Young Ace Up.
The first edition of the manga came out on 31st March 2018, and the tenth edition was released in Japan on 10th February 2022. A spin-off manga was also titled "Hospitality of healer" and was serialized in January 2021.
The manga was also ranked in the top 10 on the Amazon s' charts.
Redo of Healer: Criticism and Viewership
TNK studios had their fair share of criticism after the release of season one. Many fans and reviewers labelled Redo of a Healer as 'over the top revenge drama'.
There were some suggestions that the series could be adapted in the form of an isekai adventure with more of a role-playing theme. It would have been implausible as TNK Studios is famed for releasing shows like Highschool Dxd, which have a similar tone to Redo of Healer.
In March 2021, Rui Tsukiyo was pleasantly surprised as a streaming site confirmed that the majority of the viewers of the show were females.
Considering how women are portrayed in Redo of Healer anime, it also shocks the male audience. But after doing some research, the consensus around female fans is that "Women like Assertiveness". Make of that what you will.
Redo of Healer Season 2 Cast, Crew and Characters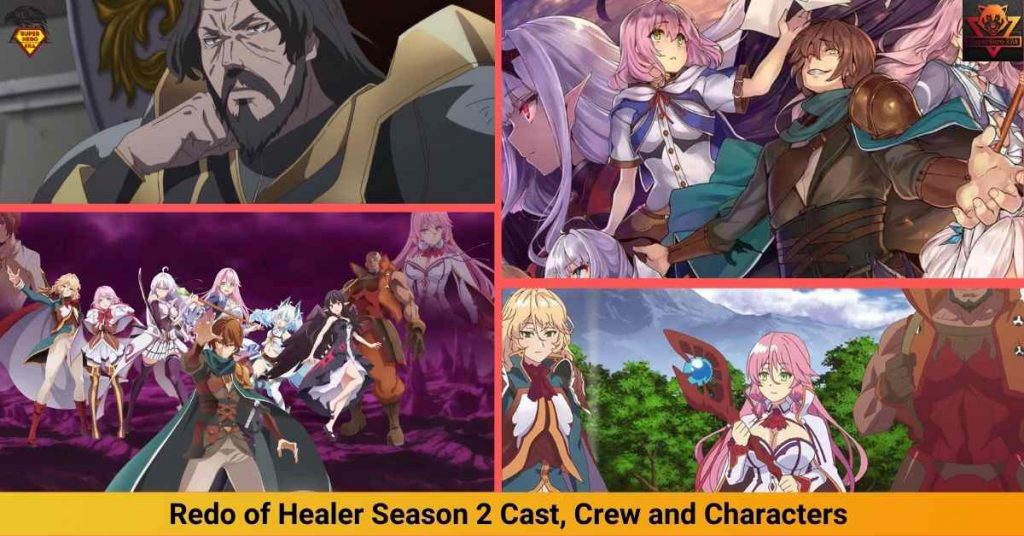 Redo of Healer is directed by Takuya Asaoka and written by Kazuyuki Fudeyasu. The music is provided by Kenji Fujisawa, while Junji Gotou designs the characters.
The Redo of Healer cast will be back with major characters reprising their roles. You can find the details of the voice cast below:
Conclusion
Despite the critical response of the anime fan community, Redo of Hero Season 2 is in high demand. Take away the explicit scenes; the series has a good storyline. Time will tell if TNK studios do renew for a new season.