8 Friends Characters Were Way Ahead of Their Time
A humorous sitcom, Friends included some characters whose actions proved that they were way ahead of their time, like Rachel Green and Monica Geller.
Friends is a classic American Television series created by David Crane and Marta Kauffman, which was released on NBC in the year 1994. The series included 10 seasons of comedy and struggles of lives in New York City.
The Friends series included characters which are Monica Geller (played by Courteney Cox), Rachel Green (played by Jennifer Aniston), Phoebe Buffay (played by Lisa Kudrow), Ross Geller (played by David Schwimmer), Chandler Bing (played by Matthew Perry) and Joey Tribbiani (played by Matt LeBlanc).
The Friends series was released during the time when social movements and awareness of multiculturalism were on the rise. The reason behind some of the characters was ahead of time, as the showrunner wrote all of these characters in a progressive mindset.
Some of the characters who are ahead of their time are Jack and his daughter, Monica Geller; the fans love these two together. These characters broke the gender roles and portrayed the interests of ordinary people. These characters ahead of their time are discussed in detail below, as it was time to shed some light on their roles.
8. Jack Geller: Paid Half of Ross & Emily's Wedding Expenses
In the episode "The One With Ross's Wedding," Ross and Emily decided to Marry and spend their lives together; at that point, Jack Geller, Ross's father, stepped in to pay half of the number of expenses with Emily, the bride's father, Stephan Waltham.
At the time, when only the bride's family bearded all the expenses, Jack took a step against the whole tradition and shared his contribution. The fans will agree that it was the right thing to do, as Jack did set a positive example in the eyes of the viewers defying the social norms while playing his part. Well, now things have been changed, and both the groom and the bride's families equally split the expenses.
7. Monica Geller: Stayed in NYC To Take The Job of A Lifetime
The 'mother hen' of the group, who was there for everyone in need, Monica Geller, was surely an uncompromising young woman. Monica did put her friend's needs above hers but never compromised on her own worth.
In one episode with 'The One With The Pediatrician,' as engaged to Chandler, Monica was supposed to move to Tulsa with him, but she stayed back because an amazing opportunity came up for her to become a head chef. Monica always dreamed of running her own restaurant, at least the kitchen of a big restaurant, and the opportunity of Manhattan's upscale restaurant's head chef entered Monica's life, and she took it.
The decision doesn't state that she didn't love Chandler, but it means that she equally valued her marriage and her career, or maybe a little more.
6. Chandler Bing: Fostered Equal Partnership in Marriage
The reason why Monica stayed in NYC is all because of Chandler, a loving and supporting husband who understood that her wife's career matters equally, and both of them did everything to work their long-distance marriage.
Chandler, not like any other husband, wasn't only proud of her wife's achievements but believed in her and encouraged her to go for everything life has to offer her. The big moment was when he decided to leave his work temporarily and let her wife take care of his needs. The decisions Monica and Chandler took together changed the real dynamics for the next generation.
5. Mike Hannigan: Bridged The Class Divide Between Him & Phoebe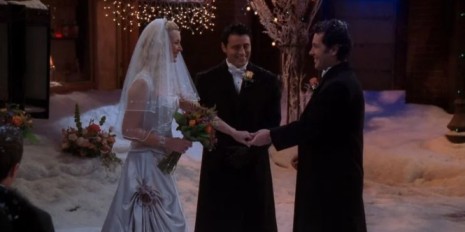 Mike Hannigan is a random guy which Joey picked out for Phoebe because of their wishes to find someone for each other. Mike really became a part of the whole gang, and the fans loved this character. In the Friends series, Mike was shown a person who had a lot of money, and his parents lived on the Upper East Side of New York City, who discriminated against the poor.
When Mike and Phoebe became a couple, Mike took a stand for Phoebe in front of his parents and demanded them to be civil for the woman he loved. The parents being parents, didn't agree on any of that, but Mike married Phoebe anyway. Mike had more of an egalitarian approach towards humans instead of dividing people on the basis of their social class.
4. Pete Backer: Tech Visionary
One of the richest, Pete Backer, Monica's boyfriend, was a visionary person in every sense of the world. Monica later discovered about his life after his decision to enter the Ultimate Fighting Championship, but it is a fact that Pete was way ahead because of his growth mindset.
The character is shown in the Friends Series, Pete was an innovator and an insightful leader, and because of these qualities, Pete made his life so big and luxurious. To Monica, Pete shared his story of creating MOSS 865 and told her that if he makes his mind up for something, he never gives up, and surely something does require an amount of hardwork and strength.
3. Susan & Carol: Built A Non-Traditional Family Unit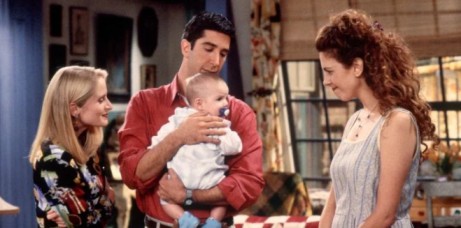 One of the classic examples of the Friends characters way ahead of their time was Susan & Carol. Ross married Carol, but later Carol came out and told Ross that she was a lesbian, who she wasn't aware of earlier. Ross and Carol got separated, and Carol found a new partner named Susan.
Later, another twist uncovered that Carol was carrying Ross's child in her womb, that she was pregnant. Ross did find it hard to tolerate Susan, but three of them became wonderful parents to their child Ben. Carol and Susan, being lesbians, did face a lot of challenges by various social-cultural barriers, but their non-traditional family thrived because of their love towards each other. One of the healthiest examples of parenthood to this day.
2. Rachel Green: Upheld Feminist Ideals
A fashion enthusiast young girl, Rachel Green, was ahead of her time with her decisions in her life. During the first episode of the Friends Series, Rachel Green enters the screen in her wedding dress. Rachel left her marriage defying the gender roles and followed her heart.
Instead of choosing to play a 'wife' of Barry Farber, Rachel left the groom at the last moment, leaving her financial security behind too, only because she thinks that marrying Barry wasn't the right choice. It sure was not an easy choice, but Rachel struggled and later became a proud single working mother of her and Ross's daughter Emma.
1. Phoebe Buffay: An Icon For The Woke Generation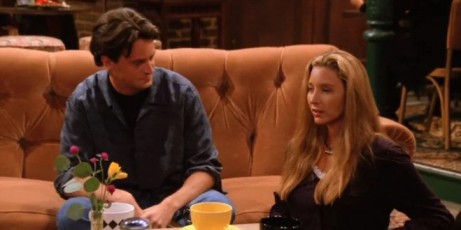 In Friends, a self-taught musician and a masseuse, Phoebe Buffay, a weird character but was way ahead of her time. Phoebe always believed in peacemaking and wished to remove global hunger, among other things.
Phoebe, as told by her, struggles throughout her life. Her father left her with her mother and grandmother, and her mother took her life in front of her, and she lived on the street. Phoebe did all kinds of worldly good because she faced a lot of things herself. Phoebe found it unsettling when people wear real fur for fashion and encouraged her friends to opt for ethical choices. Phoebe, because of her wishes and choices, becomes a modern-day icon.