Emilia Clarke Confirms Her Casting In Marvel's Secret Invasion And Why She Entered The Secret Invasion Cast
After successfully expanding themselves to the small screen, starting with WandaVision, Marvel Studios plans to deepen their roots by launching a series of shows on Disney plus. Among the many upcoming Disney plus shows is Secret Invasion which will feature the return of Nick Fury and Talos the Skrull, who were first seen together in Captain Marvel.
Initially, there were rumours that Marvel Studios are interested in making a series that will revolve around the former SHIELD Director, Nick Fury. Also, there were speculations that the series will feature the younger version of nick fury. Later on, during Disney's Investor Day in December 2020, the head of Marvel Studios, Kevin Feige ended up announcing the Secret Invasion TV series.
Clarke breaks her silence and shows her enthusiasm for Secret Invasion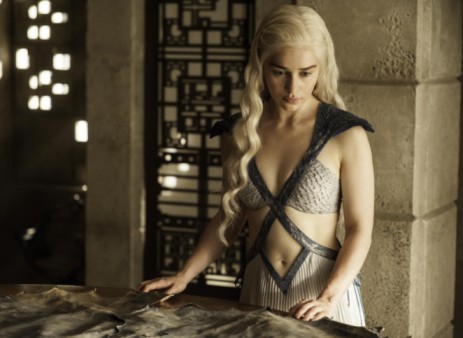 Ever since the Secret Invasion was announced, the casting for the show has been slowly advancing. With Samuel L. Jackson and Ben Mendelsohn reprising their respective roles, the upcoming series will also feature a bunch of talented newbies into the cast including Emilia Clarke, Olivia Colman, Killian Scott and Ben-Adir.
While the majority of the newcomers have been silent about their casting for Secret Invasion, Emilia Clarke chose to be open about her casting for Secret Invasion. In a recent interview with Comic book, she confirms her casting and explains why she decided to get on board with Secret Invasion.
While promoting her new Image comics mini-series M.O.M: Mother of madness, the infamous Game of Thrones star explained why she decided to join the cast of Secret Invasion. She told the comic book that she is quite impressed with Marvel Studios' work. Now that she is an official member of the Secret Invasion, she feels really cool about it. She further said that their work is exciting and cool and they are like the apple of this industry.
Nothing is revealed about the plot of the upcoming Disney plus show as the production for the Secret Invasion hasn't even started yet. Also, there is no update about the confirmed release date for secret invasion as Marvel studio has already many shows lined up for release in the next few months including Loki which will release on 9th June 2021.
For now, we don't know much about Clarke's role in the Secret Invasion, among the variety of characters she can portray anyone but the beliefs are that she will be playing either Queen Veranke or Abigail Brand. Truth to be told, with her amazing acting skills, she can play any character in Marvel Cinematic Universe.
Clarke praising MCU's current plan is a very good sign especially after the universe is going through a major change after the infinity saga. With some beloved superheroes ending their MCU journey with the infinity saga, Marvel's can face a huge risk trying to rebuild and reinvent to keep the fan base intact.
Therefore, the launching of high-profile actors like Emilia Clarke into the MCU is evidence that they have great plans for the future and it will continue to bring top-class talent into the universe.