Venom 2: Makers Fix Their Mistakes From The First Movie's
As the Venom 2 release date is getting closer, the makers released a new trailer for Venom 2 is evidence that the sequel of Venom will not be making the same mistake they made earlier. In Venom, the hairpiece used to impersonate Carnage's wild hairstyle on Woody Harrelson will be changed this time.
Venom 2: Makers fix their mistakes from the initial Venom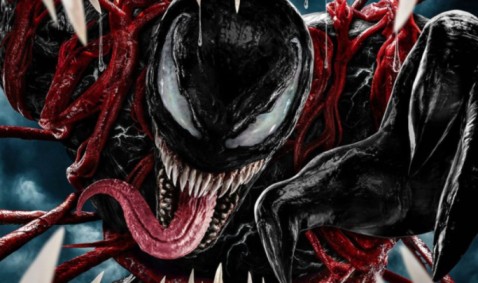 Released in 2018, Venom got mixed reviews, the first movie made substantial efforts to say true to the comic in terms of character representation. Among their efforts was the wig which unfortunately didn't sit well with the viewers and they received criticisms for it.
However, they have fixed their mistake and replaced the wig with a more natural look, proving that they are attentive to the criticism Venom received and trying to remedy them for Venom: Let there be Carnage.
Woody Harrelson first appeared in the series at the end of the first movie. Though it was a very short appearance, coming up for hardly a minute. Highlighting the wig permitted for quick visual storytelling and also explained why Kasady was given the nickname Red, similar to the Carnage symbiote.
New Venom 2 trailer features Woody Harrelson with a new hairstyle
As the new trailer reveals, Harry Nilsson's One is officially the trailer song of Venom 2 and doesn't fail to do the job of storytelling even without a wig. In contrast to Eddie and Venom's relationship who deem themselves as partners in everything and refer to themselves as 'we', Carnage and Kasady are even closer. Despite Carnage's murderous personality they both share a close bond and think of themselves as one. Their strong relationship is accentuated in the hair's wild tendrils, considerably like Carnage's spikes.
What went wrong with the wild wig in the first movie? Why it was criticised?
Despite all the bold efforts to bring the comic character to life, Harrelson's wig didn't suit the character and affected his performance as the creepy serial killer, Cletus Kasady, the human residence for murderous Carnage symbiote. However, the new-look for Kasady is far better and soothed. The new look also allows Woody more modest acting tics that he is trying to incorporate in his performance to define the character more adequately than he did with the wild wig.
By giving both the characters an equal and fair chance to succeed in terms of appearance between the characters, their differences are more noticeable. For Venom 2 to be a greater success than the first movie, the risks have to increase. Giving Kasady a more human touch, will enhance his inhumane side and bring it out more drastically and his violations more vigorous.
Similarities and differences between Venom and Carnage's character
As the movie is supposed to be much more visual than the original one, all these factors are important. It has been noted that the Carnage symbiote is slightly different to Venom as he is a little more friendly than Carnage. Plus, the look for Riz Ahmed aka Carlton Drake gave the elite upper shell unlikeness to Eddie Brock's character.
However, for Carnage to come out as a better supervillain, it's necessary that he can pass for a common man, it goes well with his character's past record of being a serial killer. It also lets him influence the foremost reaction of people around him against Venom. By making Kasady look a little less vicious, the sequel will fix the mistakes made in his appearance in the first film which clearly didn't sit well on the big screens, leading to distinguish Venom and Eddie's status as an outsider.
Everything we know about the Venom 2 plot so far
Even though the trailer did not reveal much about Carnage's plan apart from unravelling chaos and wreckage, it definitely did its job to solidify the character and indicates the threat that the erratic Kasady will bring along. The new-look makes Carnage appears stable, more put together and competent in demonstrating more than just physical threats.
Thereby, the risks will surge from the possible planetary consumption that Riot offered in the first film. With fixing Woody Harrelson's look, Venom 2 has made an excellent start at remedying things from the original Venom and it's good enough to be confident about the success of Venom 2.
As the team of Venom 2 makes progress while taking into account the criticism they received last time, we're sure that moving is going to be one hell of a crazy ride and bring more strong and dominant characters.
Excitement boosts as Venom 2 released date come closer
Venom 2 is all set to hit the big screens on 24th September 2021 which is just a few months away. After the trailer featuring Woody's new cleaned up look, fans are all hyped up for the movie. We're sure that just like Venom, Venom: Let there be Carnage is also going to be a blockbuster. Till then stay tuned for more information about Venom 2.