Revealed: Dorohedoro Season 2 Release Date Confirmed
Dorohedoro Season 2 is much awaited after the success of first season, is Caiman returning?
The anime series keep coming, and Dorohedoro is just another masterpiece from the production conveyor belt of MAPPA studios. Dorohedoro was one of the few pandemic anime releases on Netflix which gained popularity over a short period. Not much was known about Dorohedoro when Netflix picked it up, but the anime community has received it remarkably well.
Dorohedoro is an action-dark fantasy anime adapted from the writings of Q Hayashida and produced by MAPPA Studios. The story is set in a post-apocalyptic world where Sorcerers, Demons and Humans from the lifeforms. They inhabit the Hole, Sorcerer s' World and Hell, respectively and live in extreme lawlessness.
The plot follows Caiman, a human searching for the sorcerer who has crused and transformed him into a reptile with a lizard-like head. His memories have been wiped out and remains without identity. His only friend is Niakaido, owner of Hungry Bug restaurant, who hunts Magic-user with him.
Dorohedoro, translating to Mud-Sludge in English, describes the environment full of blood-hungry and lunatic characters. Despite his strength and altered personality, Caiman has to survive the Hole and find the man responsible for his amnesia and kill him to reverse the magic.
Dorohedoro anime Season 2 is in high demand from the fans who have fallen in love with this grotesquely gratifying show. Let's find out if there is any news on a renewal for Dorohedoro.
Is Dorohedoro Season 2 Release Date Confirmed?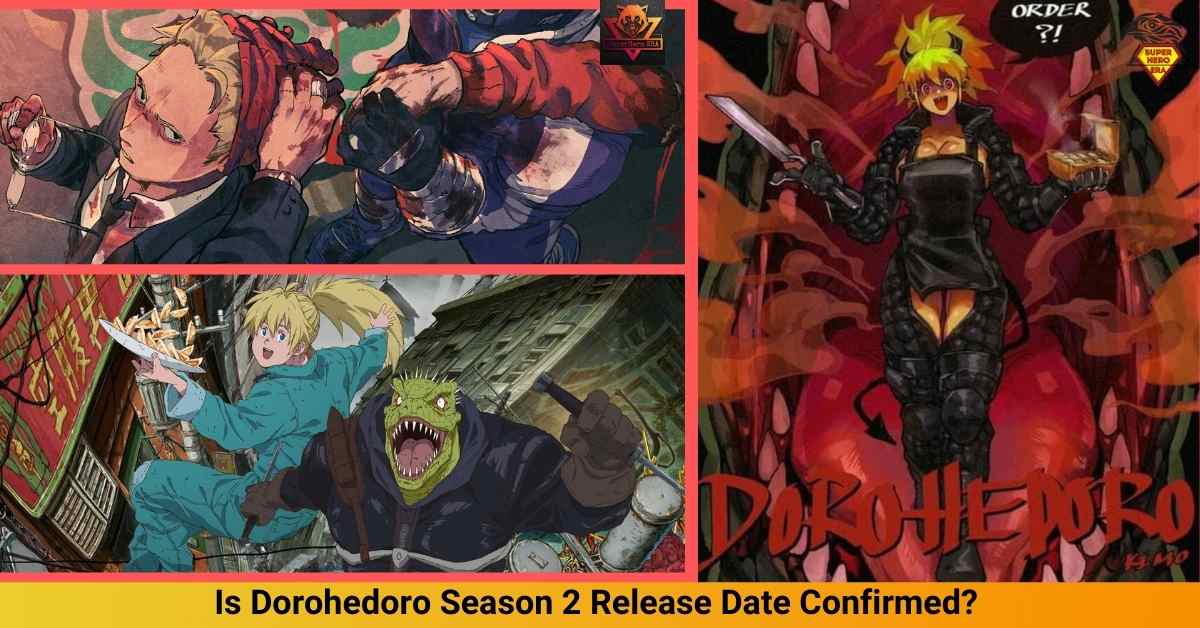 There is no official announcement or confirmation for Dorohedoro Season 2 Release date.
MAPPA studios are already occupied with delivering bigger shonen animes like Attack on Titans and Jujutsu Kaisen, leaving much less window for Dorohedoro. It's been more than two years since the last episode of Dorohedoro season one came out on 29th March 2020.
Since then, only 6 OVAs have been released, with both the creator and the studio keeping quiet about Dorohedoro Season 2. Although, back in January 2020, the creator mentioned a renewal is only possible if fans provide support for the first one.
Dorohedro has sold more than 3000 discs, but with the manga being finished, there will eventually be a decline in sales.
If MAPPA does give any confirmation for renewal, we can expect Dorohedoro Season 2 Release date to be between late 2022 to early 2023.
Dorohedoro Season 1 is rated 8.1/10 on MyAnimeList and ranked #482 with more than 438K members.
DOROHEDORO MANGA CATCHUP
Written and Illustrated by Q Hayashida, the first edition of the manga was released on 30th November 2000, in the first issue of Spirit Zokkan Ikki magazine.
The manga was finished after 23 Volumes and 167 chapters and was last published on 12th December 2018.
The anime has only adapted the first eight volumes or 40 chapters, with more than two-thirds of the manga yet to be adapted. Hence, lack of content should not be a problem.
Dorohedoro manga is rated 8.7/10 on MyAnimeList and Ranked #59 with more than 132K members.
DOROHEDORO SEASON 2 PLOT AND EXPECTATIONS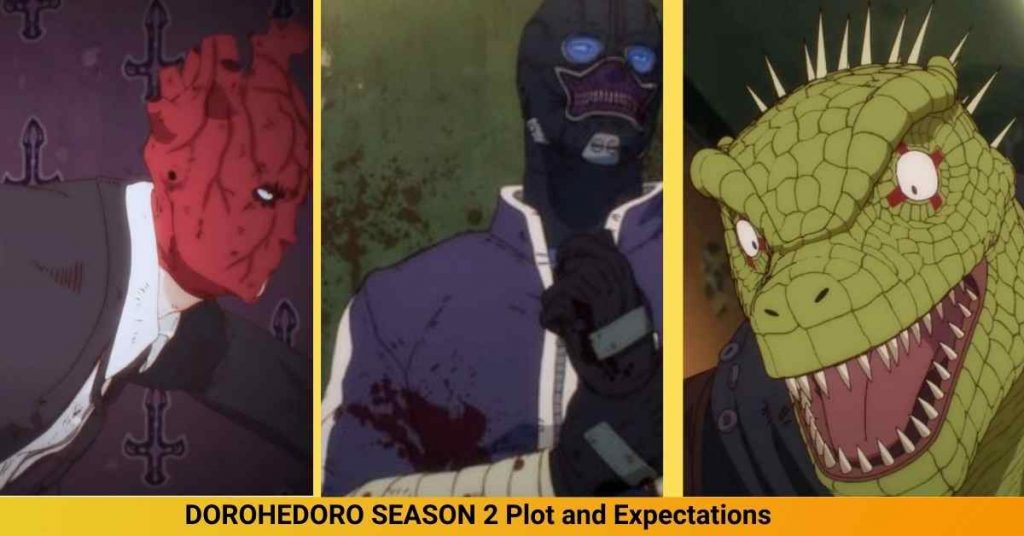 In the final episode, "Memories of School Day", Nikaido reveals to Caiman that she is a secret magic-user, i.e., a sorcerer. She mentions her magic can manipulate time but has been kept as a secret as she once killed a friend by it.
She has been hiding in the Hole as her magic is sought after by En, who wants to exploit it. She promises Caiman to remain friends, even after he gets back to normal. She embraces her magical side and pledges to protect humanity.
Dorohedoro Season 2 will continue where season one left off, with Caiman continuing his journey to kill the sorcerer who caused his reptilian state. He is not too far from finding him, according to the manga.
There is not much information on Caiman s' past, and the new season will look to expand on his life before the cruse a bit more. Also, Caiman should finally know what he looks like; that gag needs to end.
Cross Eyes are the main antagonists of season one, and Dorohedoro Season two should have a segment on their source of powers and final goals.
The second season will introduce even more shady characters and villains for Caiman to fight. His unmistakable lizard head has already attracted many villains of the Hole and will continue to do so in season two as well.
Speaking of shady characters, Professor Kasukabe is obsessed with magic, but it's unknown why and his motive is that he gets into trouble so often.
Nikaido, whilst fighting Caiman, was mysteriously by an unknown figure. It will be interesting to know who stabbed her. Could it be Risu?
The three realms will most likely develop some tension and chaos. Anime only fans had qualms with season one as the magic was not detailly explained. Expect season two to answer more questions on how each sorcerer s' magic trope works.
MAPPA is a gold standard for violence and deadly action scenes. If the second season is produced, we can expect more bloody warfare.
DOROHEDORO Cast, Character and Crew
Yuichiro Hayashi, who has directed projects like Kaekegurii and Garo, is the director of Dorohedoro at MAPPA studios. Hiroshi Seko is a music composer who worked for series like Vinland Saga and Mob Psycho. Tomohiro Kishi is the Dorohedoro character designer, and Shinji Kimura does the Art Direction.
The majority of the cast will reprise their respective roles if and when Dorohedoro Season 2 is officially confirmed. You can find the list of Voice cast below:
| | |
| --- | --- |
| Character | Voiced by |
| Caiman | Wataru Takagi |
| Nikaido | Reina Kondo |
| En | Kenyu Horiuchi |
| Shin | Yoshimasa Hosa=oya |
| Noi | Yu Kobayashu |
| Fujita | Kengo Takanashi |
| Ebisu | Maiyu Tomita |
| Kasukabe | Mitshurio Ichiki |
| Risu | Sougdok |
| Tanba | Tetsu Inada |
| Fukuyama | Takuma Terasihma |
| Aitake | Mayu Udono |
Conclusion
Dorohedoro is weirdly wonderful and has got a cult following since its release. The first season got a big pop from the anime community, and MAPPA needs to provide us with Dorohedoro Season 2. Are you listening, Masao Maruyama-san?