Eleceed Anime Season 1: Announcement + Release Date Revealed
Eleceed anime will happen soon as fan's demand is massive for the webtoon.
Webtoons have become popular, especially in the two years. The God of Highschool and Tower of God have been anime adapted, and many more are present in the list.
Eleceed is a action manhwa written by Son Jae Ho and illustrated by Hye Jin Kim. The story is set around Jiwoo. A compassionate guy with cat-like reflexes who is affectionate towards stray animals.
One day he stumbles across an injured cat who turns out to be the estranged secret agent Kayden, the strongest Awakened. Awakened are people with superhuman powers who live a life of secrecy and peace.
Kayden is ambushed by some unknown figure, at which point, to escape, he turns himself into an old fluffy cat. Unfortunately for him, he is stuck in this feline state and is eventually found by Jiwoo.
Kayden later finds out that, Jiwoo, unbeknownst, is an Awakened and takes him under his wings.
The manhwa goes into the rest of the details of how they combine their powers of strength and smartness to save the world.
Eleceed manhwa is another hit webtoon for which the demand for an Eleceed anime is hotting up. It rated 8.05 on MyAnimeList and Ranked #619 with 624 members. The Eleceed manhwa has more than one million readers and is ranked 9.93 on the Webtoon app.
More than 150 chapters of Eleceed Webtoon have been released, and now fans are expecting an Eleceed anime adaptation soon. Well, there is good news on that front as, according to some sources, an anime adaption is on the cards for sure.
Let's whizz through all the details and find out the latest on Eleceed anime.
When will Eleceed Anime Release?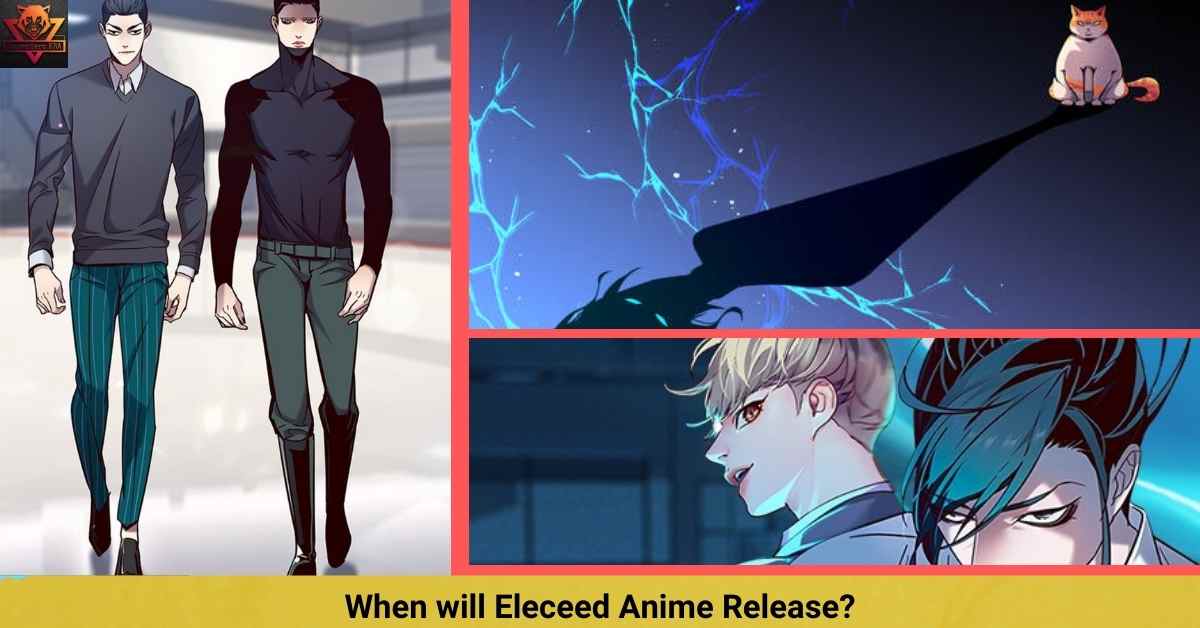 As of now, there is no official news on an anime adaptation from any studios. But many rumors are floating around that work has already begun on the first season of Eleceed Anime. Most likely, an official announcement will be made public by 2022.
The unofficial news states if production stays on track and remains unhindered, we can expect the Eleceed anime released to date to be in. 2023.
A short series will be the plan with at most 12 episodes. There is loads of content for a more extended season, but creators would want to see the reception before investing further,
The production studio working behind the scenes remains a secret. Studio Mir is one of the best South Korean anime studios which can be working on Eleceed anime. It can also be bought by Netflix, with the American streaming platform finding massive success in anime.
We just have to wait for a little longer for Eleceed anime.
Eleceed Manhwa Catchup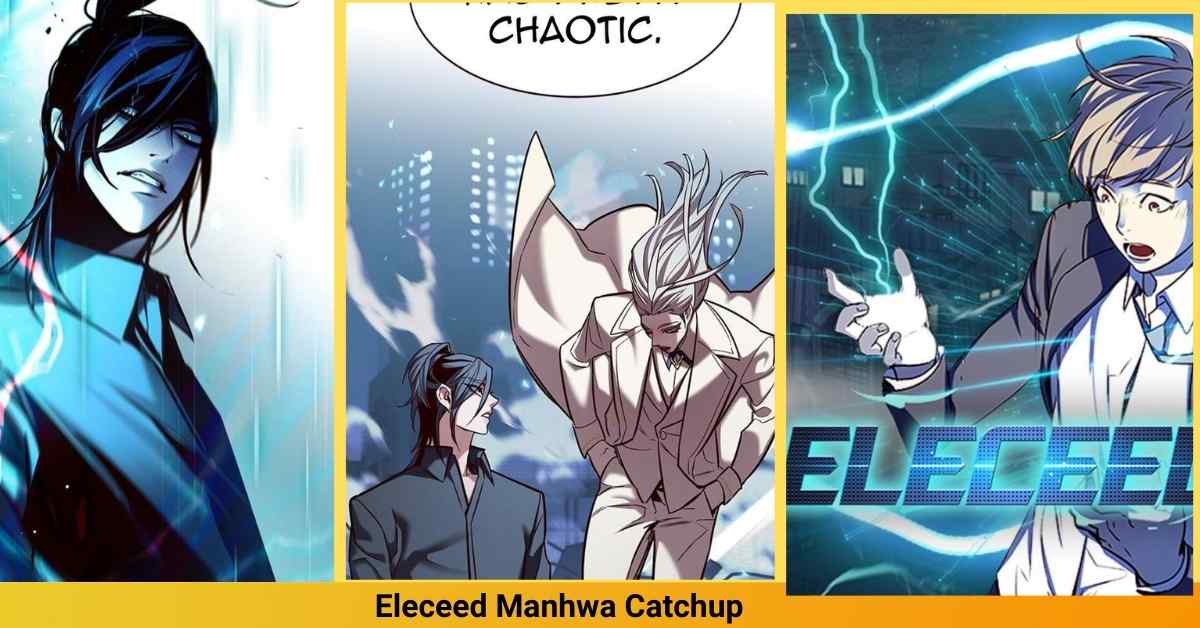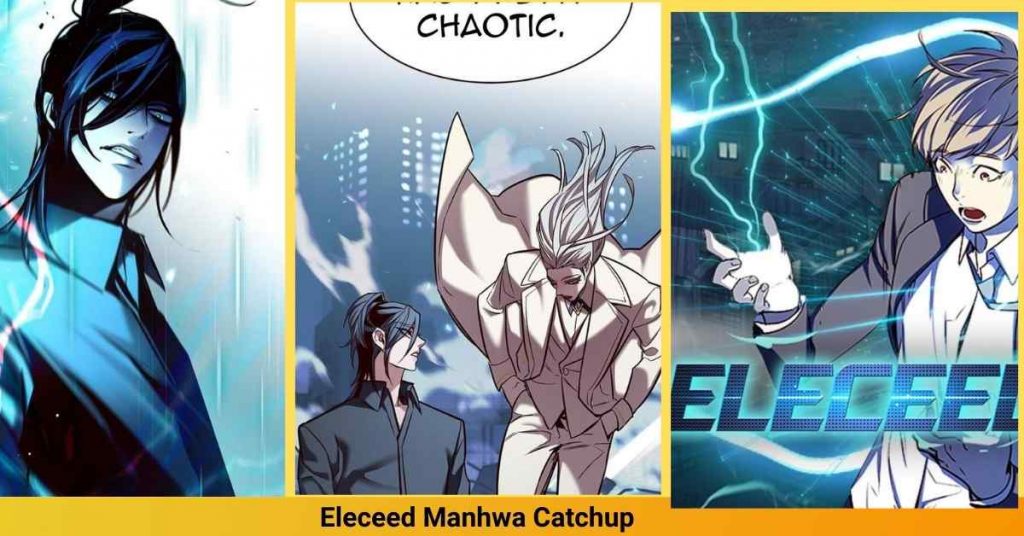 The Eleceed manga or manhwa (in Korean) is written by Son Jae Ho, wrote Noblesse. The illustration is done by Hye Jin Kim, alias ZHENA who has also done the sketches for Girls of the Wild.
It was first published on 2nd October 2018 in Naver webtoon in Korea, and on 7th May 2019, the English version was made available on the webtoons website.
As of writing, there are more than 170 chapters released with seven arcs comprising part one of the webtoon. You can find the details of the Arcs below:
| | |
| --- | --- |
| ARC | Chapters |
| Beginning Arc | 1-15 |
| Training Arc | 16-30 |
| Klein Brothers Arc | 31-45 |
| Awakened Academy Arc | 46-100 |
| Rematch Arc | 101-121 |
| Disappearance Arc | 122-142 |
| World Academy Arc | 143-170 |
Arcs in Eleceed Manhwa
As you can see, the source material is deep enough for Eleceed Season 1 and even for Season two. A lot depends on how the first season of Eleceed gets done.
Eleceed Tropes + Expectations
Let's take a sneak peek into different features and tropes that the anime can adapt without giving too much away to fans who haven't read the manhwa.
Any anime with superpower humans often features a school or academy where the characters either train or join to get better.
Eleceed also has an Academy of Adventure, which the Awakened group runs. Young Awakened students with unpolished skills come here to become stronger, and these students are offered scholarships by the senior Awakened.
The top academy is called World Academy, which admits only the best students from different academies worldwide.
Kayden is ranked as the number one Awakened in the world. An already established rule states that none of the Top 10 Ranking Awakened is allowed to fight each other, creating stability and peace, which is essential when fighting against evil.
One of the biggest tropes in the Eleceed manhwa is the secret nature of work for an Awakened. They remain unknown amongst the public and quietly fight evil, and this masquerade is necessary to protect their identity.
Happenstance dictates Kayden fought the top 3 ranked Awakened and got beaten up badly. The rankings become fuzzy as it narrows down, which makes perfect sense for the damage done to Kayden.
Jiwoo is shown in the manhwa as a kind man and a child prodigy. He can master techniques rather quickly which generally requires many years. It also helps that his teacher is Kayden.
Jiwoo loves cats and, in general, doesn't have many friends until he is realized the supreme powers he holds within. He changes a lot when he meets an Awakened similar to his age.
Eleceed Cast, Characters and Crew
The details about the cast and crew are not available. With an official announcement, casting and staff will be more precise, and probably we can speculate on our favorite voice actors as well.
Nevertheless, the manhwa has a lot of interesting characters with engaging personalities. Check out the table below for the Characters who will be a part of Eleceed Season 1.
| | |
| --- | --- |
| Characters | Description |
| Jiwoo Seo | Independent Awakener |
| Kayden | Independent Awakener |
| Wooin | Independent Awakener |
| Jisuk Yoo | Shinwa Association |
| Inhuk Goo | Shinwa Association |
| Subin Lee | Awakened Union |
| Seongha Park | Awakened Union |
| Dusik Kang | Baekdu |
| Suchein Kang | Baekdu |
| Supil Kang | Baekdu |
Characters in Eleceed Manhwa
Conclusion
Eleceed Anime has the potential to be one of the best anime from South Korea if done right. The source content is so good that anime adaption should and can't go wrong. The wait is long, but hopefully, it's worth it.