Top 10 Inventions Of Tony Stark/ Iron Man In MCU with Ranking
Who did think? Iron Man became a fan favourite SuperHero in the future because, in comics, the majority of fans did not know about Iron Man. Fan says, Marvel had played a gamble with the Iron Man movie.
But the truth is, Marvel knew RDJ fit for the role of Tony Stark. With this confidence, Marvel decided to launch the Iron Man movie and put everything on it. Tony Stark had been part of MCU since starting. Marvel has presented us with, advantage and flows of Tony Stark without any sugar-coating.
Flows & advantage means – where he is stuck with his ego, when he is fully self-obsessed, when he fears death, nothing has been concealed.
And why is so? Because in the end, he is just a human being, like all of us.
He isn't just about all good. He is not some god from another planet, neither he is the product of a lab experiment. And neither he has any extra unhuman trained physical abilities. All he has is his mind.
Today, we will discuss the Top 10 Inventions Of Tony Stark/ Iron Man In MCU with Ranking.
10 Sonic Cannon.
Most people will not know about this fantastic weapon, which created by Stark. We saw this weapon for the first time in the Incredible Hulk Movie. General Thunderbolt Ross had used this weapon to stop Hulk.
This weapon has created by Tony Stark and also gave to the military. In the Incredible Hulk movie, this weapon had almost defeated Hulk.
After Incredible Hulk, we saw this weapon in a War Machine suit of tiny size in Captain America Civil War. Rhody was using this weapon on Wanda to stop her.
Recently we show this tech in SpiderMan Far From Home. When Mysterio tried to stop Spider-Man with drone.
9 Retro Reflective Panels
In MCU, Retro Reflective Panels technology has seen only two times, in SHIELD Helicarrier and the second time in Stark cargo plan in spiderMan homecoming. With this technology, anythings can have invisible. An additional benefit of this technology, the Airplane does not track by radar.
8 Telepresence Headset
Telepresence Headset had created by Tony Stark for Mark 42 Suit in Iron Man 3. Tony could control his Mark 42 suit from anywhere with his thought only. With the help of this headset in the movie Iron Man 3, Tony saved the life of all Pensinger of Air Force One.
Tony Stark used this tech in Spider Man Homecoming for saving the life of spider Man.
7 New Element
Tony Stark was using palladium for his ARC reactor. As a result, it was increasing his blood toxicity. For saved his life, Tony created a new element in his garage. But the bitter truth is, Howard Stark was researching for a new element, but with limited resources, Howard Stark had not completed research.
But Tony stark completed it.
Tony Stark had made Iron Legion for global security. Tony had shown the first demo of Iron Legion in Iron Man 3. Each armour had its own unique ability, which was controlling by JARVIS.
5 B.A.R.F.(Binarily Augmented Retro-Framing)
Binarily Augmented Retro-Framing, first time saw in Captain America Civil War. Tony Stark had used this technology to create his hologram of his parents. By using this technology, we can create a virtual reality. After the Civil War, we saw this technology in Avengers Endgame; Tony Stark had recorded a message for his family.
In the Spider Man Far From Home, Mysterio had used this tech.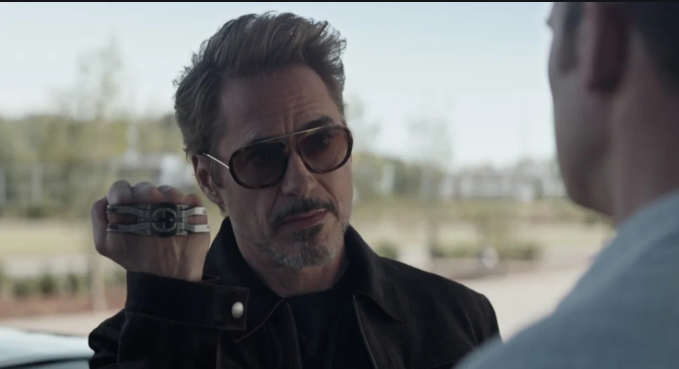 4 Time GPS
Time Travel was not an original idea of Tony Stark, but he made Time GPS and make it possible.
With the help of this technology, anyone can safely and accurately with the help of the Quantum Realm's move in time and space. With the help of this tech, Avengers Endgame had possible.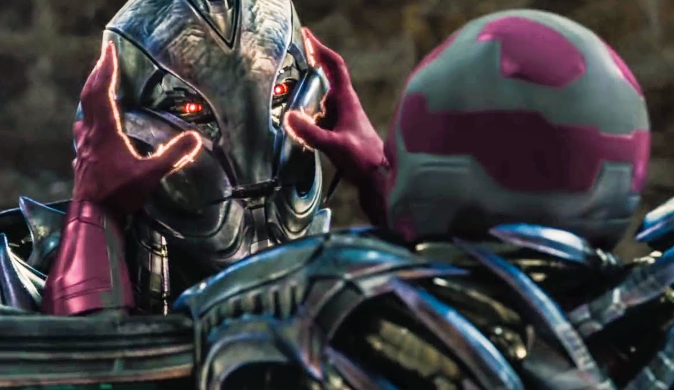 Basically, Ultron was an Artificial Intelligence Peacekeeping Program created by Tony Stark using the decrypted code derived from the Mind Stone encased within Loki's own Scepter. Its means, the purpose of Ultron was to maintain peace in the world, but Ultron thought for maintaining peace, he must kill all humans. Moreover, Ultron tried to make a body which did not easy to defeat? Tony upload JARVIS in Vision body.
So, Vision was an Artificial Intelligence Peacekeeping Program, which Tony wanted to create.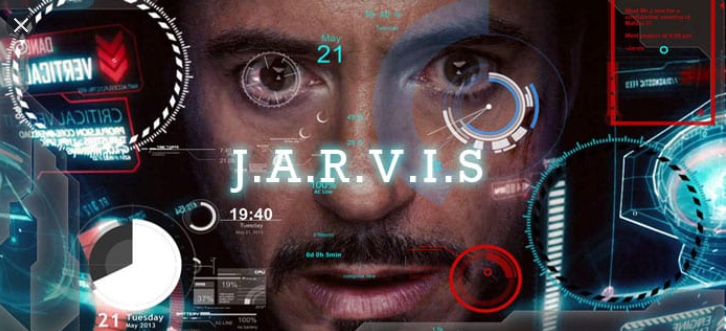 2 A.I
Tony has created many inventions but in this whole journey, Tony did not alone. He had his best friend in the form of A.I. With the help of A.I, tony had created his second suit with the full potential, his modified ARC reactor, New element for his ARC reactor, Time GPS, Infinity Gauntlet and etc.
If tony needed help, then Avengers, Happy, Pepper did not the first choice. The first choice his A.I. like JARVIS, FRIDAY and etc.
Each A.I stand for –
F.R.I.D.A.Y – Female Replacement Intelligent Digital Assistant Youth.
J.A.R.V.I.S – Just A Rather Very Intelligent System
E.D.I.T.H. – Even Dead, I'm The Hero.
1 Morgan Stark
Morgan Stark is the best natural creation of Tony Stark. Tony has changed the whole MCU by its way, and after Tony became Iron Man, then Avengers team had created. Tony and cap had made 3 phase, and now it's turn for Youngest Avengers to make MCU future. Its means, Tony Stark has already passed his legacy in MCU.
We Love You 3000
Thank You